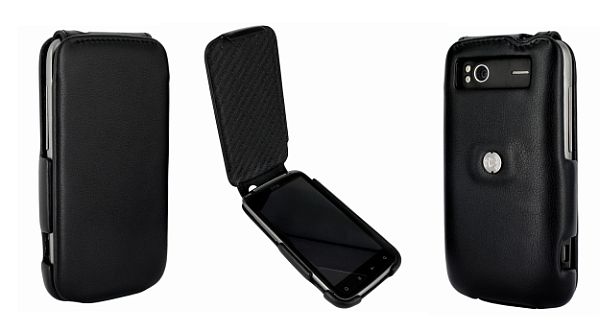 The HTC handsets are really hard to ignore when it comes to style and comfort with a luxurious touch they offer. The HTC came back into the world of cell phone with its massive popular HTC Desire and then the HTC Sensation is out now which is taking the name of HTC to a whole new level. The HTC Sensation and Sensation XE are one of the top sold products in the market these days and are freaking popular for their ultimate user-interface and the stunning design. The only limitation of these cool hand gadgets is that these are not provided with durable and cool cases. But these days in market, there are plenty of durable cases for these phones are available which are not only stylish but are also equipped with various features. Some out of these cool cases are really worth going for and are a must keep in stock if you have any of these ultra-cool gadget. Here we are with a list of 10 best HTC Sensation and Sensation XE cases which are making a buzz around. Have a look!
Otterbox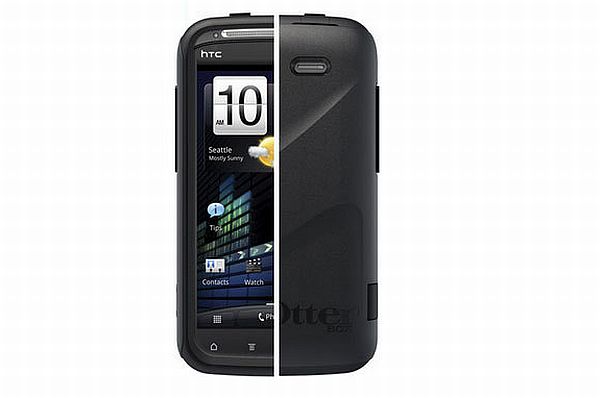 The Otterbox case is one of the widely used and popular cases that is not only going to make the most out of your HTC device but will also improve the durability of the device. This case is ultra-rugged so you need not worry about the safety of your device as it does its work pretty nicely. This cool case is worth going for its durability and the cool design. It is priced at just £24.95.
ToughGuard Shell

The Toughguard Shell is the real tough case for all the safety concerned people out there. The body of the case is made completely out of rigid strong body which not only gives protection to your favorite gadget but also adds up to the beauty of the device. This cool case is really awesome in terms of design and the durability offered and you need not worry about your gadget's security.
Case-Mate Barely There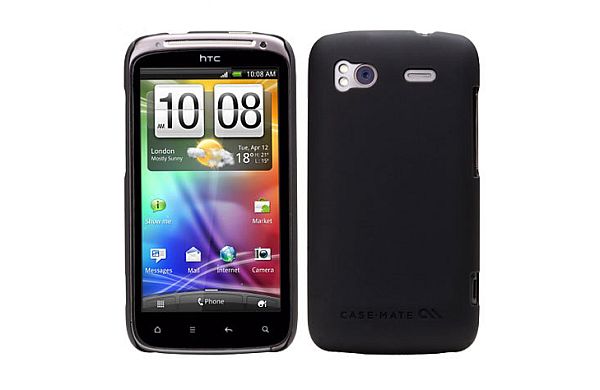 This is one of the coolest cases for the HTC people out there and you will surely crazy over its design. Available in side-push in feature and also top push in feature, this device is what will completely take care of your device. The gorgeous looks and the cool stylish edges provided makes this case one of the best safety cases for your HTC. It is available in cool and attractive colors which will not only protect your gadget but also provides style to it.
Trident Case Aegis Series

This case is what defies perfect creativity with a touch of style and comfort. It comes handy and is very lightweight too. The back surface is provided with a cool logo and a small black patch on it which looks really gorgeous. The attractive colors added make it an awesome case.
Orbit Flex Krusell Premium Leather Case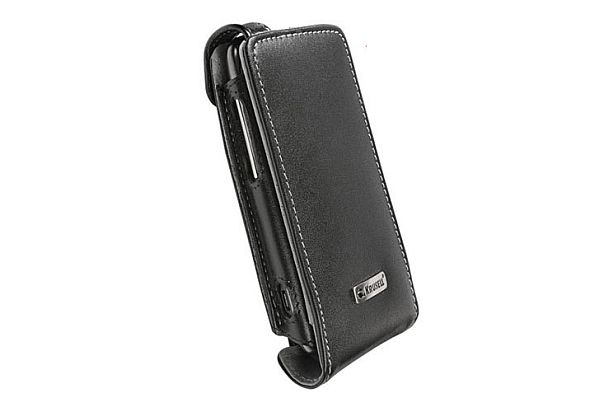 When it comes to case stuff, there is nothing better than the leather cases which are a rage all over the world. This premium leather case is one such cool and gorgeous leather case which will not only do the safety purpose for your HTC device but will also add style to it. The variety of colors it offers makes it really gorgeous. The premium leather finishing adds a touch of luxury to the case. This awesome case is made by the artist Orbit Flex Krusell and is pretty famous among youths and students.
Elite Flip Case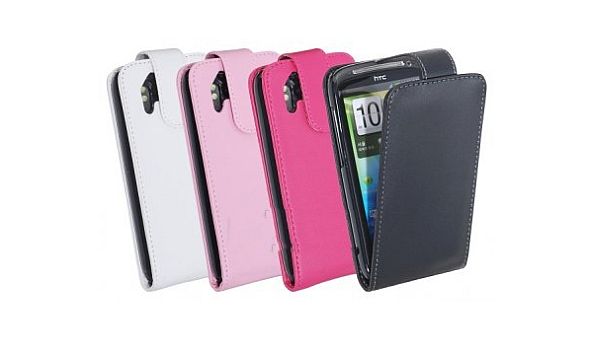 Now here is a cool flip case for all the technology geeks out there who have been looking for some stylish case for their HTC. This flip model comes handy and is equipped with style and comfort at its ultimate level. The flip option is what makes this worth of the style and is pretty popular for this unique concept. Designed by Elite, this case is worth of a strong deal.
Piel Frama iMAGNUM leather case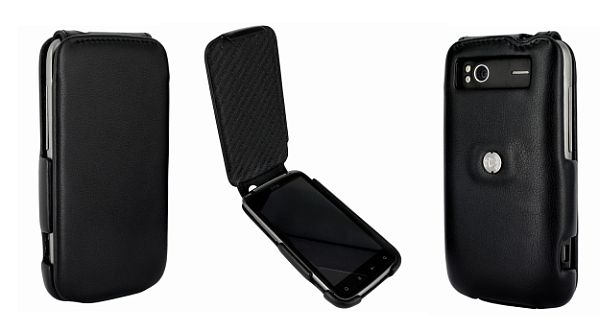 Next up is another cool leather case which is known for its ultimate design and safety offered. The case is made in a flip kind of structure which can easily be used for a longer duration of time. The complete black color looks pretty decent and is priced at €85.
ANGNE – Deluxe Book Leather Case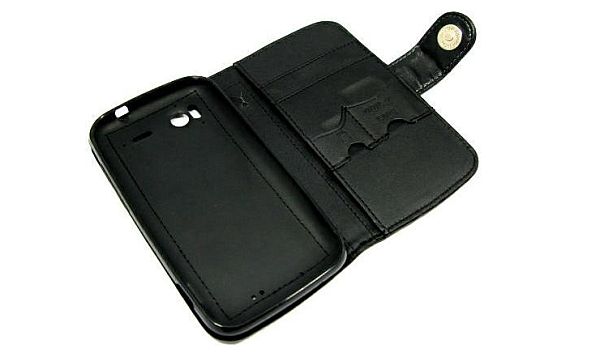 The Deluxe case is especially made for all those people out there who are into a rough use of cell phones. This deluxe case offers a tough and strong body to the HTC device and also comes along with the cool book opening strap. It is quite big in size but still for the safety and durability, it is worth going for.
PDair Leather Vertical Case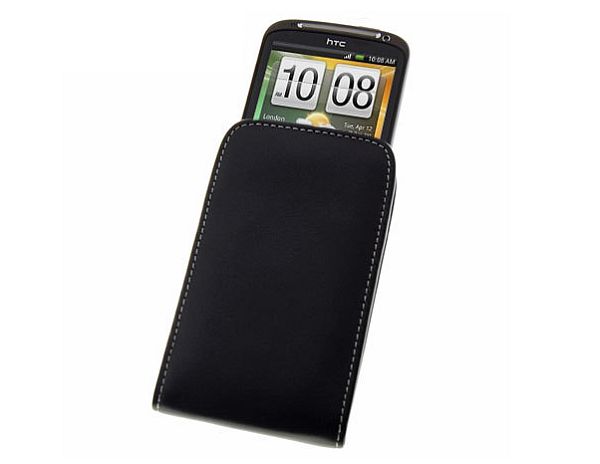 These kinds of cases are a rage all over for their easy to use option and easy drag in and drag out capability. You need not flip out anything; all you have to do is push it in when not in use and take out when you want to go for entertainment. This leather suit is comfortable and luxurious. It is also provided with a hook at the back for easy handling.
FlexiShield Skin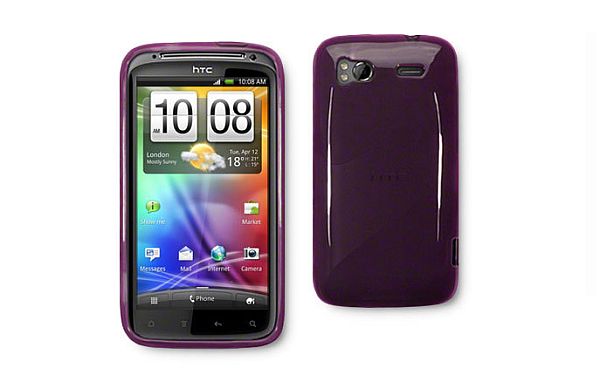 The FlexiShield Skin is what will take the safety of your device to a whole new level. This device is known for its best in class security and so rugged that you don't have to bother about your HTC device even it falls out of your hands. It is readily available at a really affordable price and you can get one for yourself by just paying £9.99.