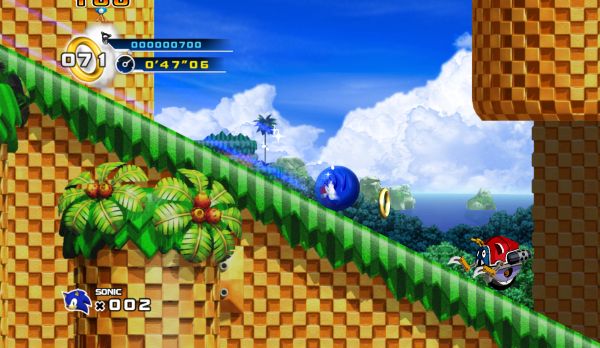 Windows Phone 7 Series is a package of everything you have ever dreamt of. "Less clutter more clarity" is the motto behind developing this device. Apart from its breathtaking sleeky looks, the device is filled with numerous adorable features. It has the one-touch access to Facebook, Twitter, and LinkedIn.
You can Dial, text or IM your contacts in groups or you can even use the Me card to post or update your status, check out who's writing on your Wall or even change your profile image right from your windows phone 7.
Gamers, you have just hit a grand slam. Windows phone 7 is the only phone with Xbox LIVE built in. Now you can connect and play with friends wherever you are. Users can easily and quickly find apps and games you want or explore something new and they can also be able to select and buy games and apps easily from the Windows Marketplace as well. Here are the 10 best games worth getting your hands on.
Bubble jump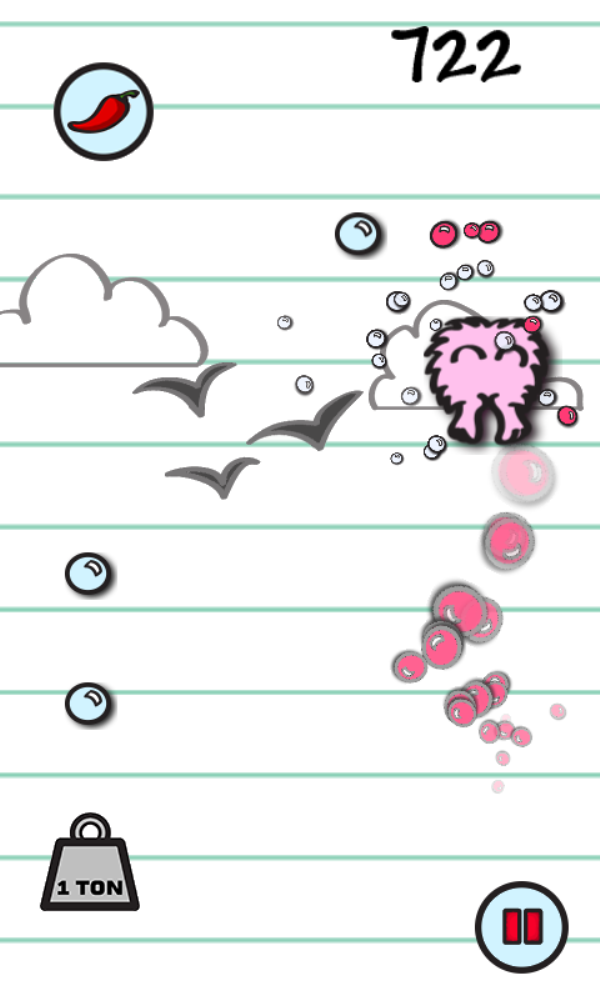 Bubble jump which was developed by pamdalot games is a simple yet an addictive game. you just can't take your hands off that fluffy pink furball Guide Rutherford who can jump high with his power of bouncing. Your aim is to make him pop up higher and collect all the bubbles and power up which gives him an extra boost. The ball's movements can be controlled by tilting the phone. There is an approximate of 100 unique stages, three power ups, handcrafted graphics make it even more interesting.
Carneyvale showtime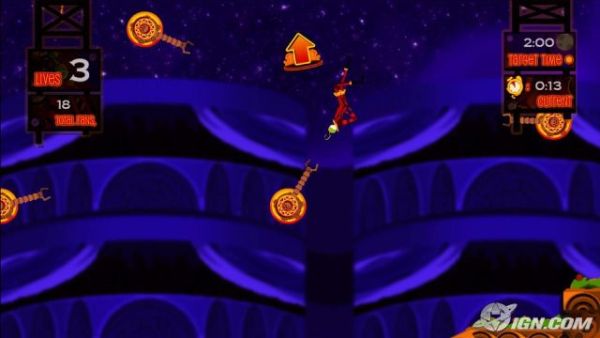 In this game, you play the acrobat Slinky who performs death defying stunts. Your aim is to swing around the circus tent and get yourself through the flaming hoop while you have to use little ''trapeze grabbers" which act like kind of small robotic arms which grabs whenever you tap the screen and swings slinky around. Releasing your finger from the screen will release the grabber. As you progress, you come across dangerous hoops which send flames fllying around. So just be careful while you send slinky around. There are a total of 15 different levels and the use of physics and the bright, colorful backdrops increases the excitement.
Mars runner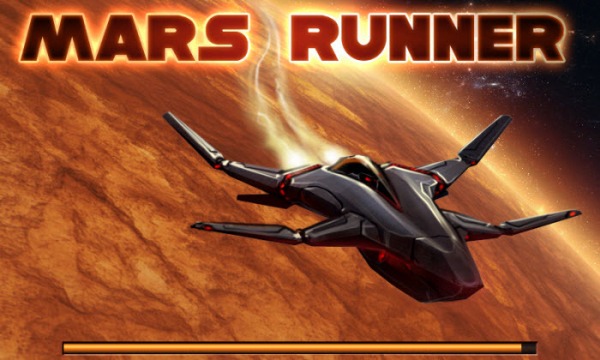 Mars Runner which was developed by Jake Poznanski is an exciting game with a story background where you play one of the scout members who explored other planets to colonize them. Our mission is to monitor Mar's surface by moving rocks, travelling through martian tunnels and completing missions. With every action you are awarded a prize. This makes the game even more exciting.
Flow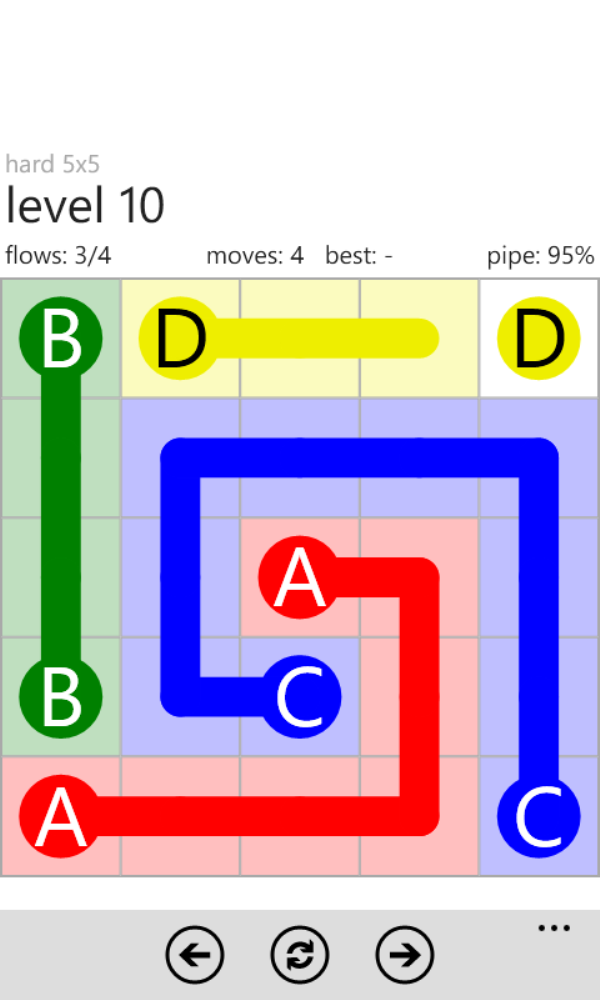 Flow which is developed by Mike Newman is an ultra simple game where your task is to drag your finger between two points of same color and makes a flow in between them without crossing another flow which results in the bursting of pipes. It has a total of 450 stages, it has a maximum of 5 board sizes, and 3 levels where you can set you skill level.
Flight control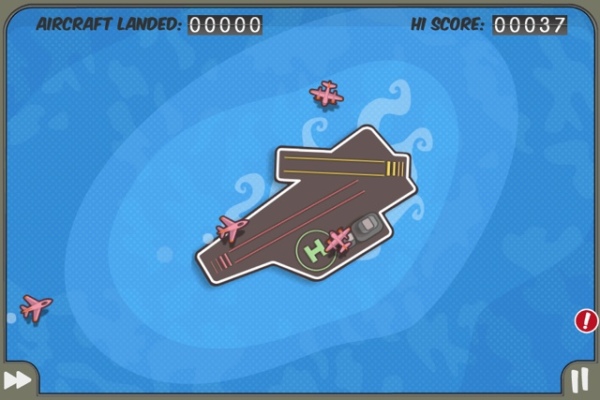 Flight control is an extremely rare game. It has a unique gameplay which perfectly suits the device and gamers. You will be hopelessly addicted as it is the one game which makes you remain on your iphone forever.
Air traffic control is one of the most stressful jobs, but not for you. You don't need any heading angles, you need no flight rules or even meteorological reports. You're a born controller! as it is incredibly easy to learn. You just have to touch and drag the aircraft to its landing zone and avoid any collisions. In this game you can fly solo or even share landing duties with a friend online. It has an exciting new feature where you can turn on the voice chat option to talk with the other controller when you are in an online multi-player mode. In this, you have about 5 airfields each with its unique characteristics and challenge. It contains a total of 10 aircraft types apart from the jets, helicopters and sea-planes. So people, welcome aboard, please sit back and donot forget to buckle up your seatbelt and enjoy the game!
NinjaBoy+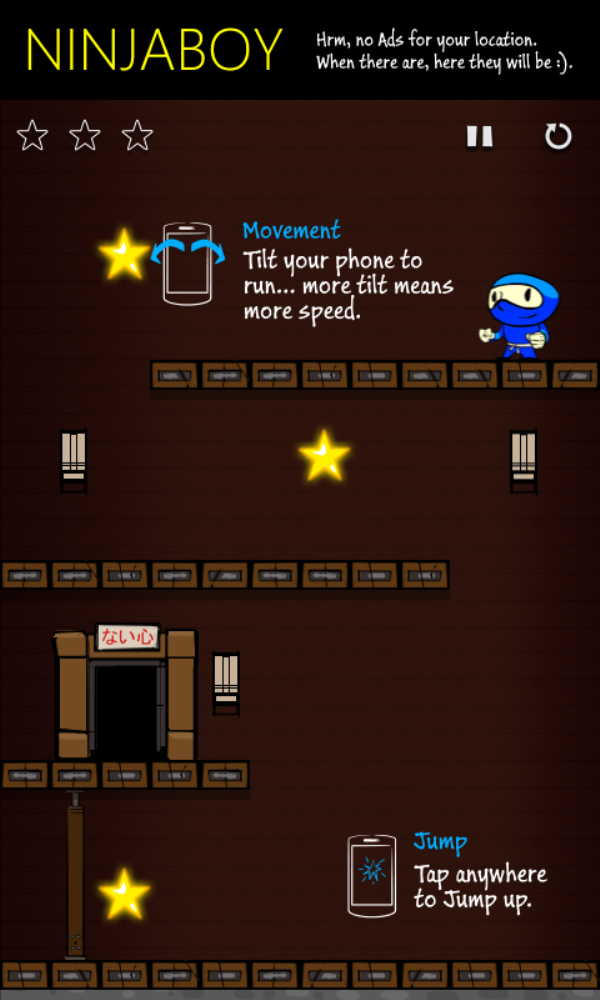 Ninjaboy+ is a puzzle game where you control the ninja kid Tadeo who moves around the tripwires, batte boats and even climb poles with his abilities to run, jump, and the karate techniques. Your aim is to get back the peace to the kingdom Di and in this game, you will even meet Lord Hito who is your boss. This game contains 50 levels and 5 enemies to destroy.
The harvest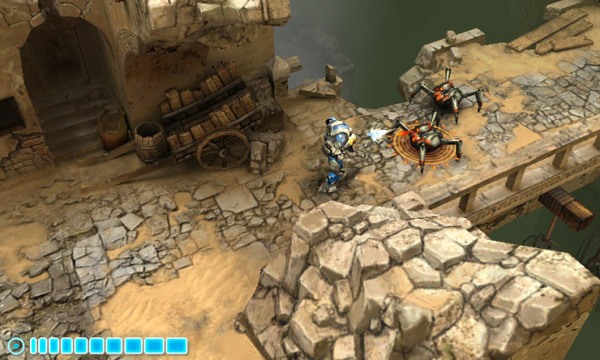 The Harvest is one of the most exciting game with its beautiful looking graphics. The story of the game takes you as a member of the army in a special robotic suit, where you go down to planet earth to get rid of the aliens known as the 'Harvesters'. Along the way the player can pick up different chips and attachments and even level up when he gains experience. Both the chips you pick up and leveling up will improve the variety of aspects of the game like the rapidness with health and energy regenerates.
There are three different levels for battle. A rocky desert with little wooden buildings around the place, the second is a dim lighted mysteriously designed town and the third is the inside of a military base.
3D Mahjong solitaire free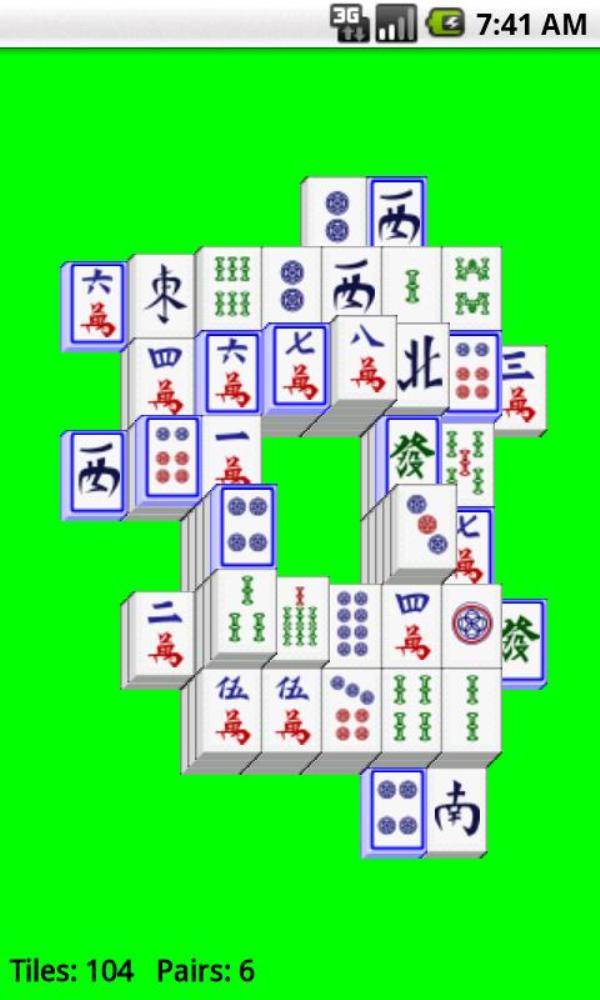 Mahjong is a match making game where you have to match the tiles to the next dimensions. This game has two modes. The first one is a Free Play mode where you play just to have fun and the other mode is for winning rewards. With its unique graphics, sets of tiles, 30 differen layouts and the most atonishing factor is that it enables you to backdrop the image you desire from your own personal galery. Thus making it even more interesting to play.
Revolution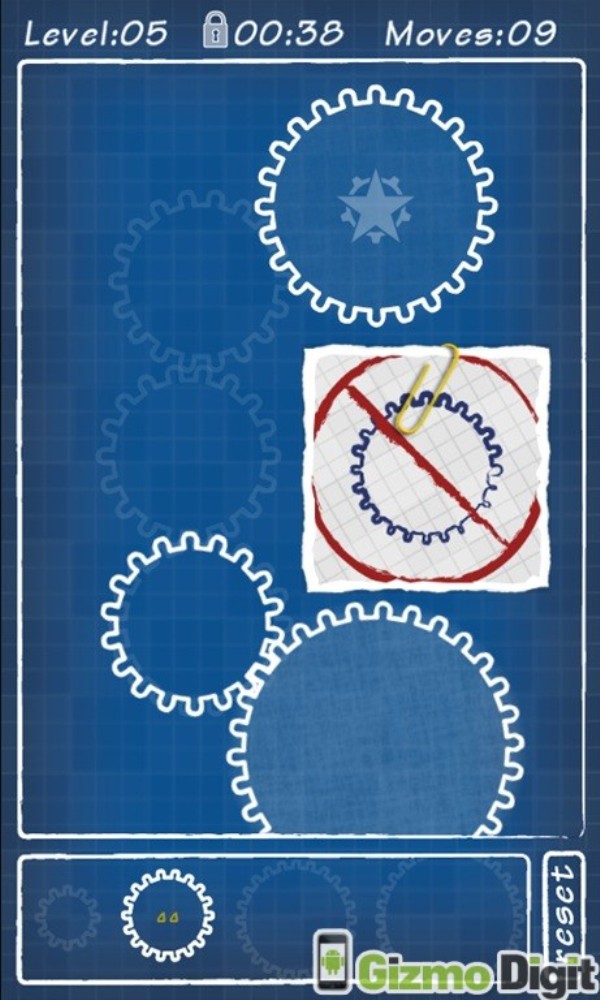 This game is a puzzle-game where you should get each cog finished and make it move again. You have a limited array of tools which must be used from the bottom bar by dragging it upward and carefully fixing the unfinished cog. At every stage you find only one cog which is active and you have to fix the second cog which should exactly move in the opposite direction to the existing cog. The most interesting part of this game is that, it never lets you put your phone! due to its various tricky levels which make the player think in various ways as the level gets difficult to play with.
Max and the magic marker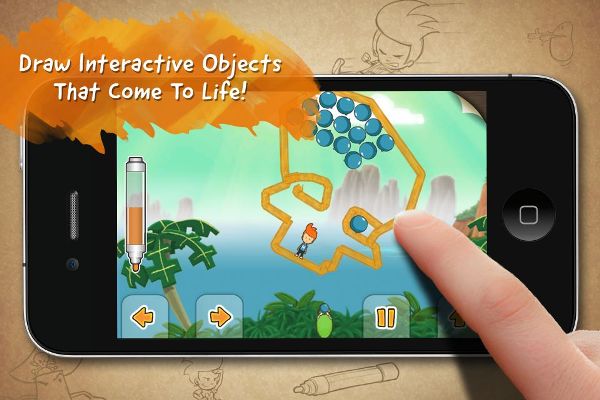 Max and the Magic Marker is a puzzle game with stunning High Definition quality graphics, in which the player controls the boy Max and his Magic Marker. While Max has good old fun, the marker helps max in various situations.
The story mode of the game is – One day Max finds a mysterious marker in the mail. But unfortunately, the first thing he puts on a paper is a monster! And as soon as the pen leaves the paper, the monster comes alive and jumps into another drawing. Max wants to stop the monster from causing any other trouble and then he draws himself onto that page and thus the chase begins. With the mysterious marker, you can draw interactive objects that come to life. You can even use your diagrams to collect objects and complete levels or can even pause the game and draw in picture mode.
The most important thing is don't run out of ink! Collect ink and other various golden treasures. Overcome the obstacles as quickly as possible and find a way to defeat the monster who wants to ruin Max's drawings.