The revolution in the phone applications and technology has brought us to a threshold where it's no longer 2G and 3G we talk about, but 4G. Couple up this deadly surfing capacity with Android and you would have a winner in your hands. Check out a list of applications which can be downloaded to enjoy the maximum benefit when it comes to surfing the net on 4G:
Fring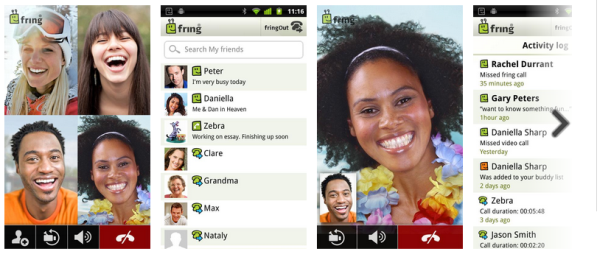 Gone are the days of chatting. Welcome the days of face to face video calls, all thanks to the 4G network and Fring application. Enjoy extensive access to your friends and family by viewing them on your phone now. Make video calls free of charge to other Fring users across the world while you connect with 4 people at the same time. Cut down on your SMS bills by texting people free of charge, all thanks to Fring. You have got to download and use it to know its true value.
LLAMA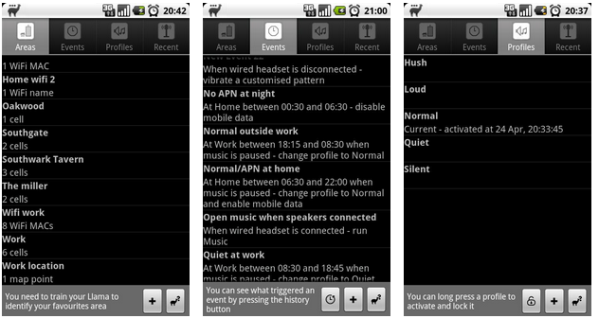 This is one neat application. Llama expertly makes use of phone masts and further tries to determine your location based on where you are positioned at the moment. Once this is done, you can conveniently shift between profiles while keeping your convenience at hand. Set profiles for your home, workplace, jogging etc and preset them with Llama. This would ensure that you're never disturbed at the wrong time even for a minute. This totally explains the benefit of this cool application. You can make use of your 4G services to ensure that the correct profile is activated depending on the time when you change locations. The preset profiles consist of Home and Office which can further be modified to suit your preference and convenience.
Google Music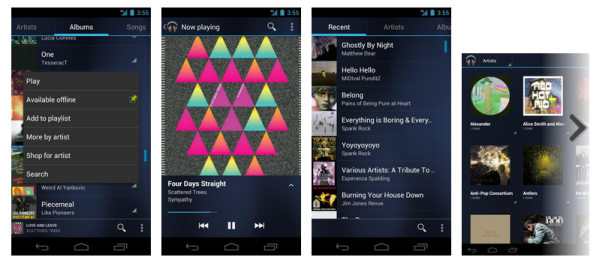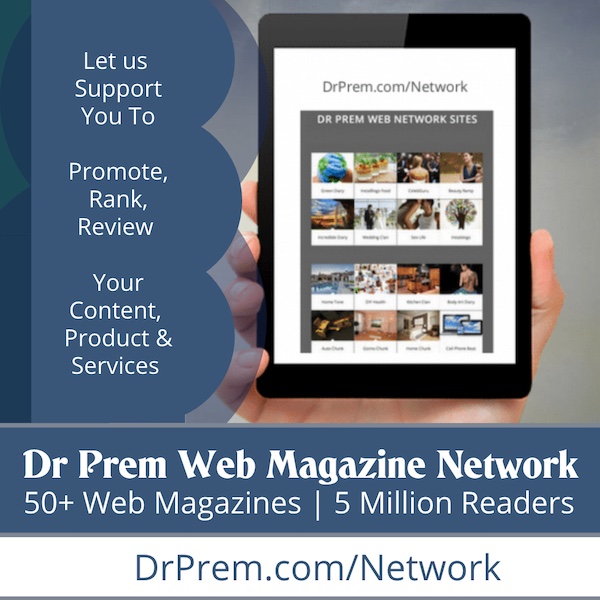 This is for all those people who live music, breathe music and just fancy music. Just like the iTunes facility, Google has recently launched its own music store. The Google Music store is your gateway for storing almost 20000 tracks online without ever worrying about losing them again. Play your favorite tracks online or save them on your handset to be played later. Depending on the situation at hand, the facility and availability of the tracks is made available to the user. All in all, the Google Music store is your gateway to Heaven!
Slacker Radio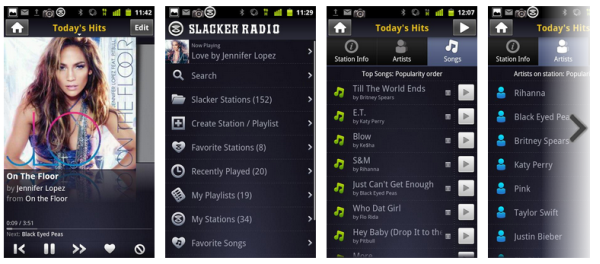 Slacker allows you to stream your own music, radio channels even when you are not online or don't have a Wi-Fi access. Customize your radio station as per your liking, while the best part is the application is completely free of cost. You can choose from millions of songs and even save them on your device to be listened later. With upgraded versions of the application, you can even create your own personal playlist which has only your favorite music albums. With the freedom to choose from 100 genres, craft your own little radio station free of charge, thanks to Slacker Radio.
Spotify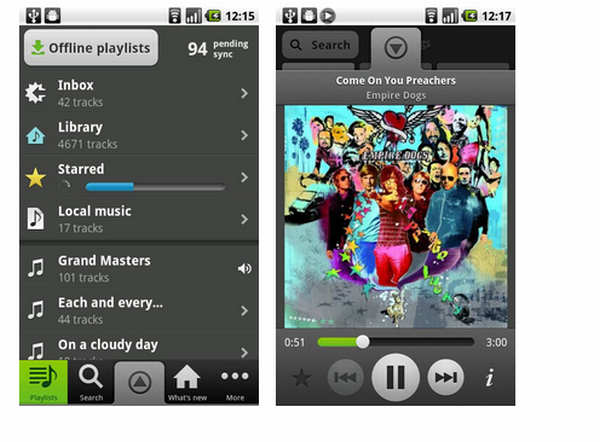 So, if you were impressed with Slacker Radio, then Spotify is sure to leave you spell bound. While Slacker gives you access to only one million songs and tracks, with Spotify, you can avail access to over 15 million tracks, all on your Android enabled handset. Download the premium version and rock your world with some really cool and neat tracks of your choice.
Crackle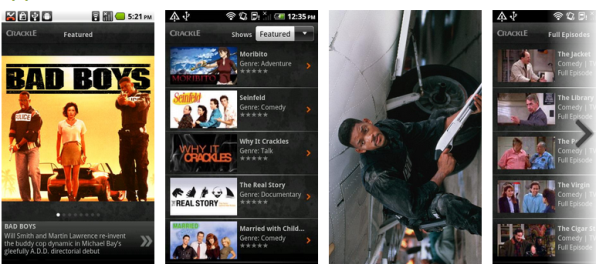 Enjoy the benefit of watching streaming videos and Hollywood movies on your handheld device for free. Yes, you read that right. Crackle is a free to download software which enables you to enjoy uninterrupted service of the latest movies free and on demand. Unfortunately, Crackle is currently available only in US, UK, Canada and Australia. Hopefully, it should be available in other continents very soon too.
Netflix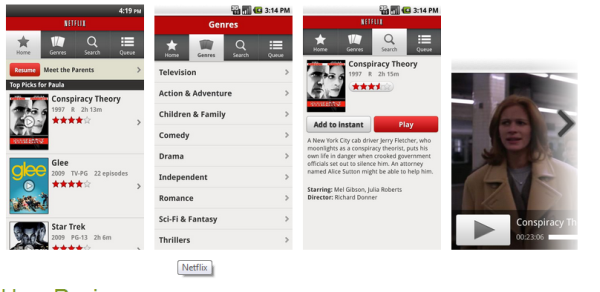 How would it be if you were told you can watch your TV shows and movies streaming on to your computer without interruption? Well, Netflix is the application which will allow you to do just that. It's supported by Android 2.2, 2.3 and 3.x in USA, Canada and Latin America only for the time being.
Bambuser

Bambuser allows you to share your live moments with your family and friends via live chats. Share your special moments with your loved ones with this happening application. You can streamline data and videos to your blog, social networking sites etc. With Bambuser, you would never end up saying no.
Twitter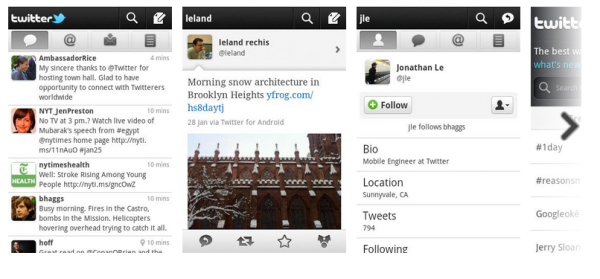 I don't think there is much to say about this social networking site. Twitter has been a big hit when it comes to sharing updates and tweeting online. Now, Twitter is available on your Android phone. Tweet to your hearts content and share updates with your family and friends. Enjoy every moment of sharing your daily updates and trends with everyone around. Make yourself heard, browse your favorite tweets and look up the updates by other people.
ScoreMobile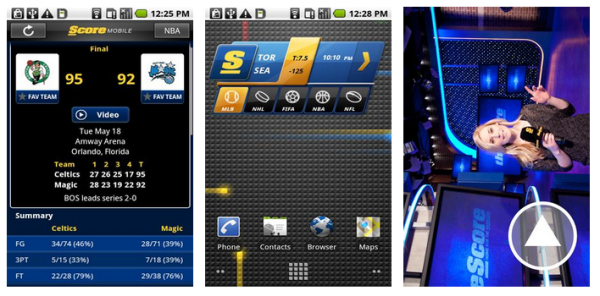 With ScoreMobile, sport savvy games are just a click away. Enjoy games like NFL & NCAA Football, MLB, Tennis, PGA, NASCAR and more. Choose between games like American Football, Basketball, Baseball, Hockey, Auto Racing, Tennis, Cricket and Soccer all on your Android phone.