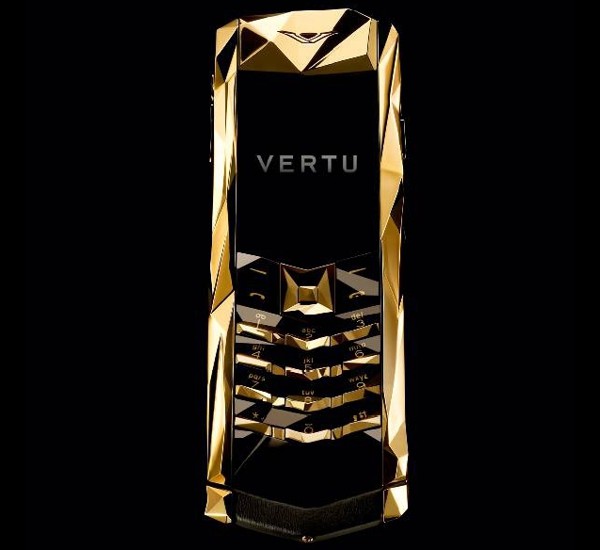 Having one of the most expensive cellphones is not a luxury everyone can afford, yet it doesn't stop companies from producing ultra limited edition cell phones for those who are willing to shell out extra to the tune of $ 3.2 Million! These ultra costly phones have some specific features like a body made up of gold and other precious metals and stones, limited availability and exclusive custom finishing. And surprisingly, the latest technology isn't a necessary feature in these phones as some of them just have a few basic cellphone functions with ultra stylish good looks.
Here are the world's 10 most expensive cellphones listed just for you.
1. Gold Striker iPhone 3GS Supreme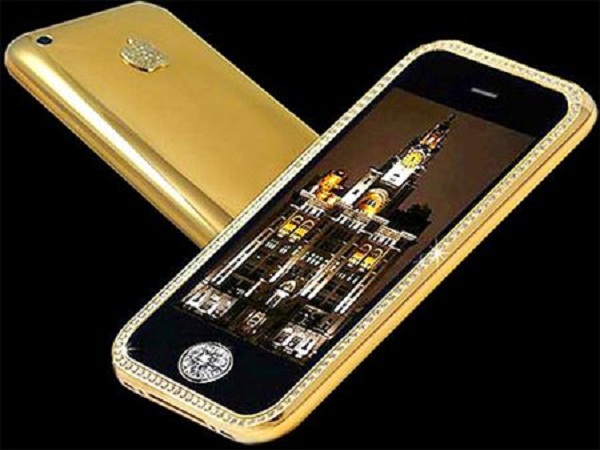 Priced at a staggering $3.2 million, this phone is the costliest in the world. Unveiled in 2009, it is still the most exclusive phone in the world. It has a body of 22 carat gold studded with over 200 diamonds, the back logo of apple is made up of about 53 precious stones and even the home button has a 7.1 carat sparkling diamond. The phone is also decorated with Kashmir gold and granite chest with a sleek lining made up of top grade Nubuck Leather. It's a great phone to look at and is technically rich in features, just like the iPhone 3GS.
2. Goldvish Le Million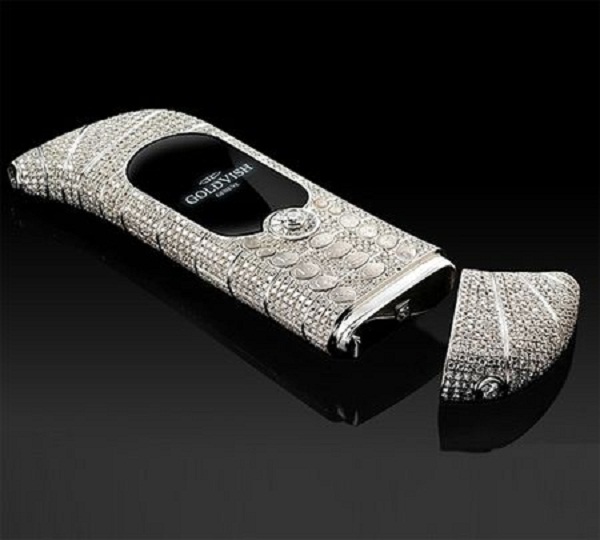 Priced at $1.3 million, this unique designed cellphone was designed by Emmanuel Guet and is registered with the Guinness Book of World Records in 2008. With all the features of a simple smartphone, the phone features VVS1 diamonds studded in a 18 carat white gold body.
3. Diamond Crypto Smartphone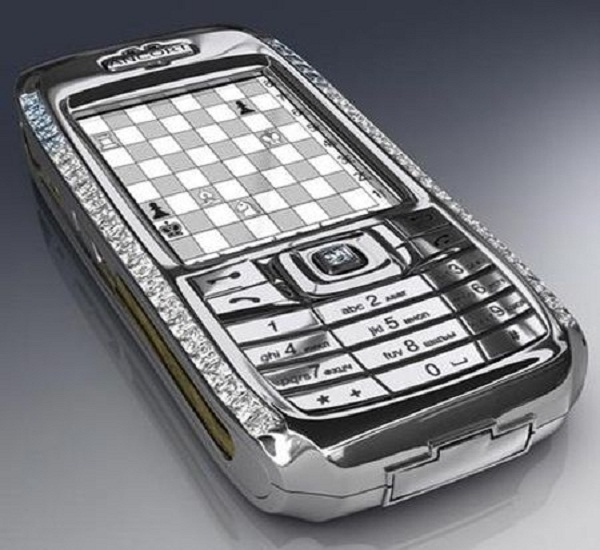 The phone is priced at a skyscraper $1.3 million, and thus stands 3rd in the list. The casing of this phone is made up of platinum studded with 50 diamonds of which 8 are very rare blue diamonds. This phone operates on Windows CE.
4. Vertu Signature Cobra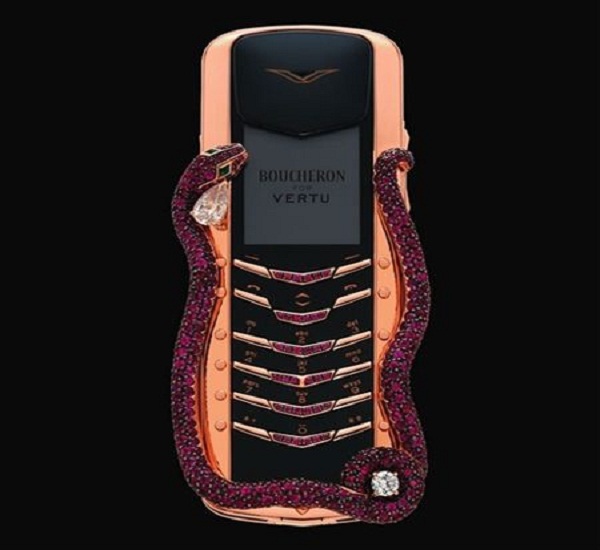 This rather odd looking phone costs a staggering $ 310000 and was designed by Boucheron. There have been only 8 models of this phone made so far. The phone features multiple diamonds, emerald and rubies totaling to about 21 carats. It is a basic featured phone with a small screen and certainly not made for tech lovers (if you can afford it).
5. Vipn Black Diamond Smartphone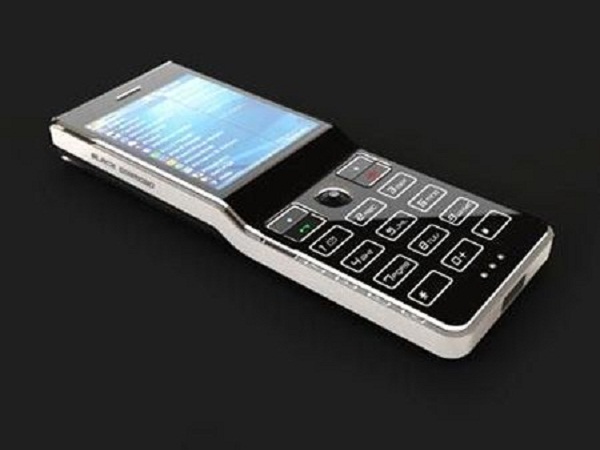 Priced at $ 300,000, it features 4th on the list. Designed by Jaren Goh, this phone is made from poly-carbonate and titan studded with diamonds. It is a cool smartphone with features like a 400MHz processor, TFT screen and a 4MP camera.
6. iPhone Princess Plus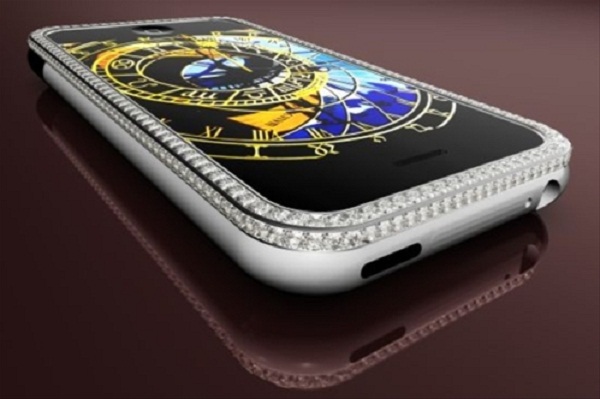 Priced at $ 176400, it's a sexy hi-tech smartphone. Designed by Peter Aloisson, this phone gets its name from the princess shaped cut of diamond studded all over the body. It is made up of 18 carats white gold and 17.75 carats diamonds in all. It again comes with all the standard features of the iphone 3GS.
7. Vertu Diamond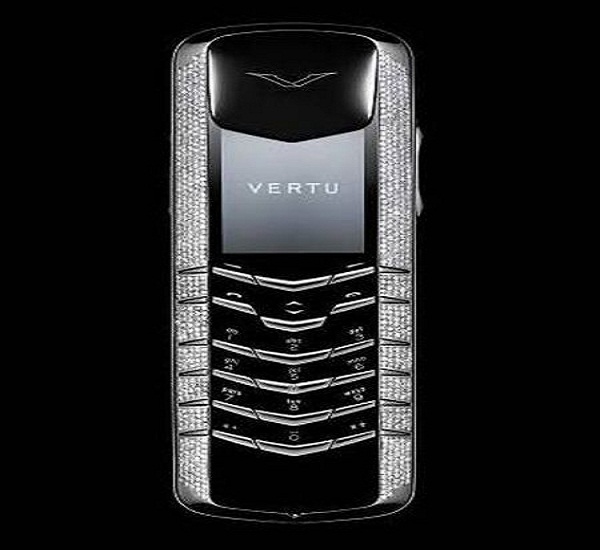 Priced at $ 88000, it is a very basic featured yet very expensive phone. It is made up of the best platinum studded with ruby bearings. So far about 200 models have been sold worldwide.
8. Motorola V220 Special Edition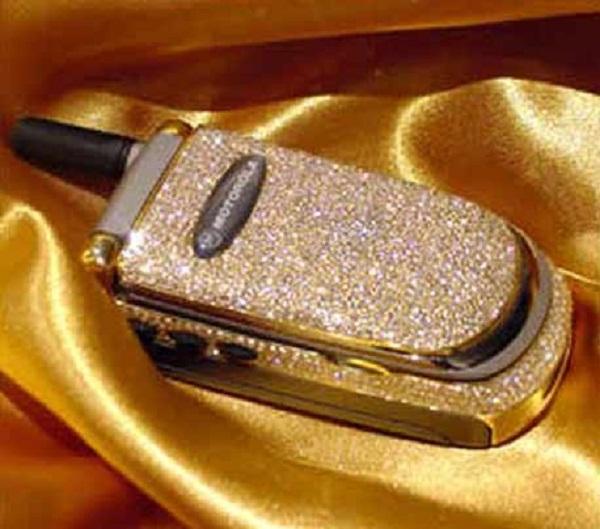 Priced at $ 51000, it's the only entry in the list by Motorola. It is a phone specially designed for ladies who wish to flaunt their unique style. It has all the standard features of a smartphone and is studded with an astonishing 1200 sparkling diamonds on an 18 carat gold body.
9. Nokia8800 Gold Edition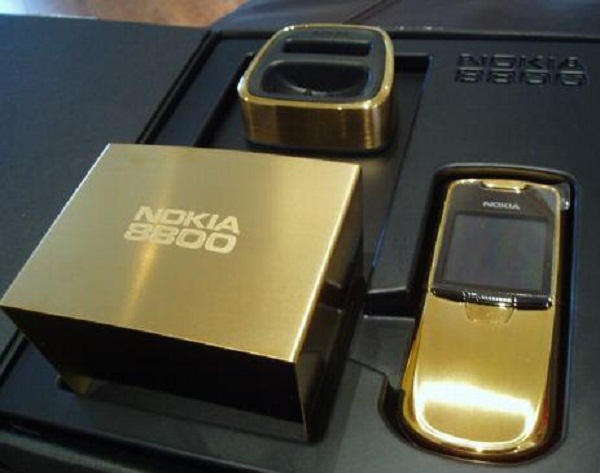 Priced at $ 2700, it is the normal Nokia 8800 with a gold casing around it. It features the standard features of a 8800 smartphone model.
10. Gresso Luxury Phone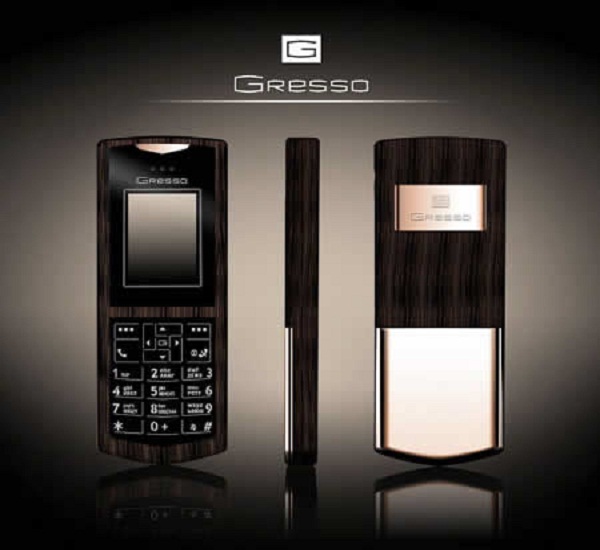 It is the latest entrant in the list. Made up of pure gold and African Blackwood, it is a very stylish looking phone. It is estimated that there would be 2 versions of this phone available in the Russian market. The price of this phone has not yet been released.