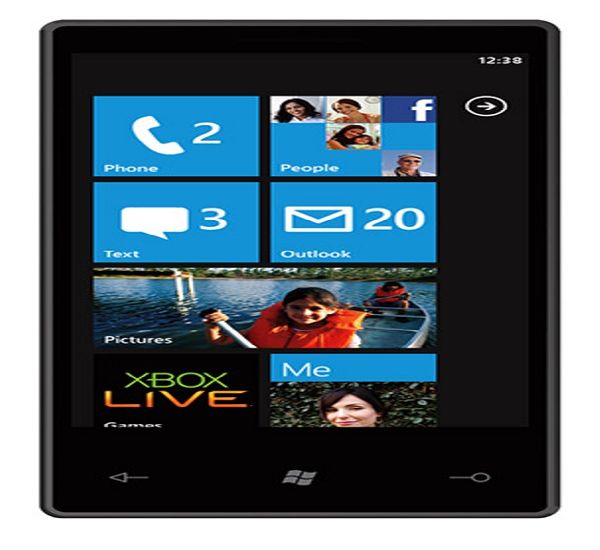 With smartphone market expanding at an accelerated pace, cellphone manufacturers have started focusing on incorporating fourth generation technologies and out of box features to resist and survive in this highly volatile sector. In the same category comes the reputed brand Microsoft which launches the Windows Phone 7 Series (Windows Mobile 7) packed with some fantastic features.
It is all set to challenge the existing smartphones running on Apple i OS and android platform.
Lets have a look at 10 really exciting features of Windows Phone 7:
1. Enhanced communication
New Windows Phone 7 series allows users to toggle Windows live messenger chat, Facebook chat and messages. It also enables the users to integrate Twitter as well as LinkedIn with contacts. It provides excellent messaging features assisted by voice to text and text to voice technology.
2. Multitasking
Multitasking is a freshly added feature to Windows Phone 7 series. It enables the users to switch between applications without ending their sessions. For instance, a user playing a game could receive or dial a call, then switch back to the game at the same point where he left off. It overall enhances the overall smartphone experience.
3. Hardware Acceleration
Windows phone 7 Series supports hardware accelerated graphics. It enables the user to access games and videos and other multimedia content in HTML5 and thus brings the desktop experience on smartphone. It also allows the user to enjoy modern application requiring hardware acceleration.
4. 4G Support
Windows Phone 7 supports 4G technology thus paving a way for lightning speed online experience. 4G wireless speed also opens the gate for better application market adding values to the smartphone experience. It will enable the users to enjoy better graphics online games and high definition video chats.
5. Threads
A new feature called as threads add to the offerings of Windows phone. It enables the users to glide between texts, Facebook chat and Windows Live Messenger. Notifications from all these services are displayed on a single screen allowing the user to simultaneously remain connected to all the three.
6. Local Scout
Local Scout along with Bing makes the search results for restaurants, shopping, and entertainment more accurate and updated as it employs GPS connection to track the current location of the user. It adds new dimensions to navigation.
7. Skype
Windows Phone 7 supports Skype. It means the users will be able to make internet calls for free. It will also enable the users to make calls on mobile at cheaper rates through their their Skype account. It will support group SMS and video calling.
8. Office 365
Windows Phone 7 has Office 365. It will enable the user to access, edit and save their Word, Excel, and PowerPoint files anywhere, anytime. It is very handy feature for business professionals. It also has Email & Calendar with Exchange Online features.
9. Applications
Windows Phone 7 is equipped with features that adds to the functions of the applications. Improved Dynamic Live Tiles allow for easy information retrieval and update without opening the application. Users can also toggle between applications.
10. Internet
Windows Phone 7 supports HTML 5 and Internet explorer 9 which makes PC like browsing possible in the smartphone. Hardware acceleration stimulates the internet experience. Improved Bing features and local Scout makes it an incredible device for gadget lovers.