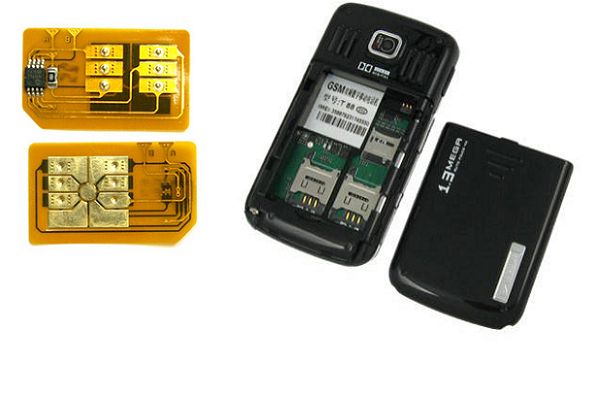 Dual SIM phones are one of the latest developments in the cell phone technology. Dual SIM are becoming highly popular just like multimedia phones, touchscreens and smartphones. Dual SIM phones have 2 SIM cards slots and you can use one at time keeping the other in standby or use both the SIM cards. All major mobile phone companies are offering dual SIM phones these days. The combination vary from GSM/CDMA to CDMA/CDMA to 3G dual SIM phones. It is difficult to sort out the best because of the increasing production of dual SIM phones day by day. So for your convenience, here is a list of the 10 awesome dual SIM phones which are cool, durable and affordable.
Nokia C2-03 Touch and Type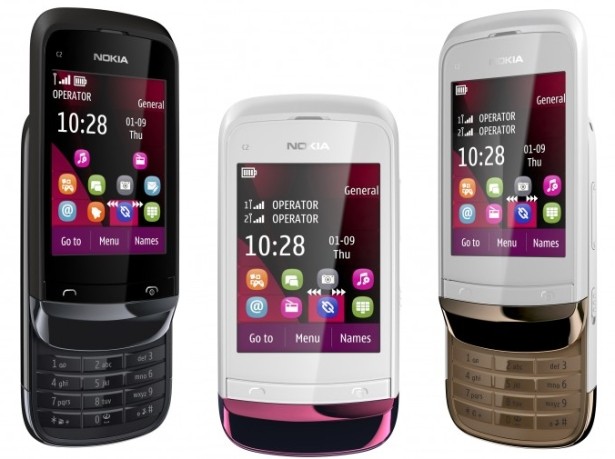 Dual GSM SIM phone at a very reasonable price. It also features a 2.6 inch resistive touchscreen and 2 MP camera. Has all the necessary multimedia features and an expandable memory of 32 GB. The 1020 maH li-ion battery offers a 5 hour talktime and up to 2 weeks of standby time. The price is below $100.
Nokia C2-00

A sturdy bar phone which has Dual SIM support (GSM+GSM) and all the multimedia apps. Its 1020 maH li-ion battery offers a 5 hour talktime and a standby time of over 400 hours. It has additional memory slots which can be expanded up to 32 GB. Internet features include email, GPRS and EDGE for a price of under $60.
Motorola Gleam EX-212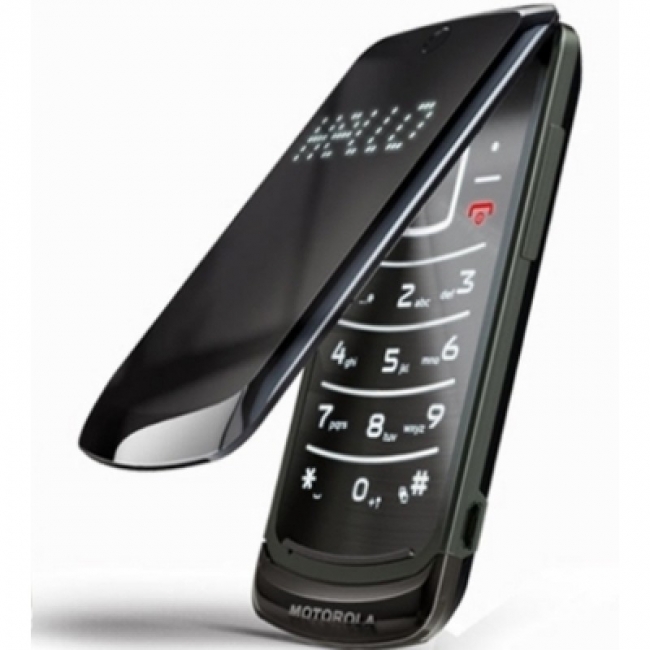 This Dual SIM flip out features a 2 MP camera and all the multimedia features along with a battery life of 6 hours in usage and over 600 hours in standby. Also an expandable memory slot of 16 GB and internet options with email. Available for about $100.
Samsung Chat C3222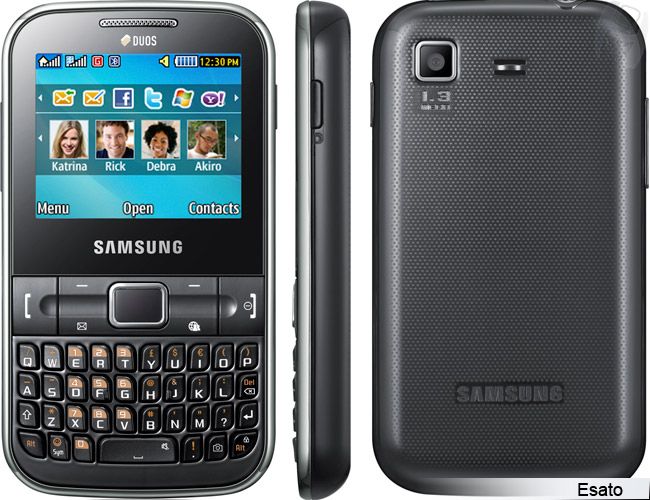 This phone is a true value for money. Samsung's new dual SIM chat phone features a full QWERTY keypad and a 2.2 inch LCD screen. All internet features and an extra powerful 1000 maH battery offering up to 12 hours talktime and over 500 hours standby time. GPRS enabled and voice mail active, this little beauty is available for $75.
Samsung E2222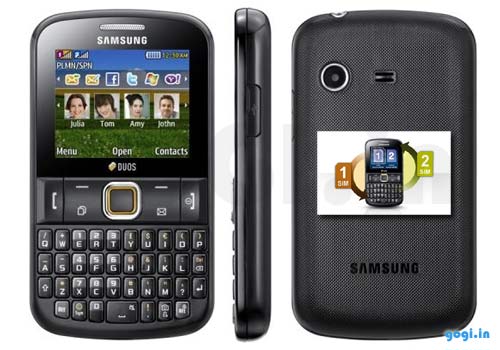 Samsung does it yet again with E2222, its dual SIM full QWERTY phone. It has the special business feature of mobile printing along with all multimedia features and storage capacity of 8 GB. Its powerful battery provides up to 11 hours of talktime and it is for $65.
Motorola EX-109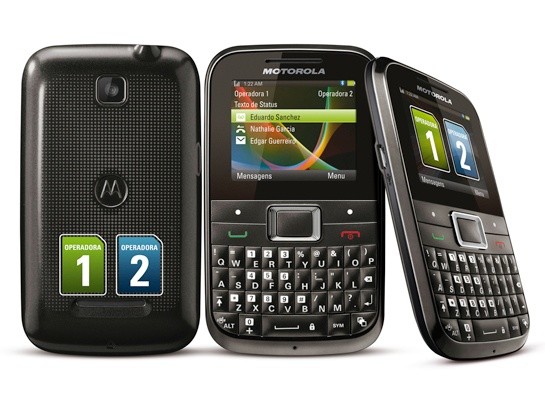 Featuring dual SIM support, 2 MP camera and a QWERTY keypad to only begin with. The expandable memory is up to 32 GB and it offers 7 hours of talk time in 2G. All the multimedia features and internet connectivity through GPRS and EDGE. The phone is priced at $70.
LG X330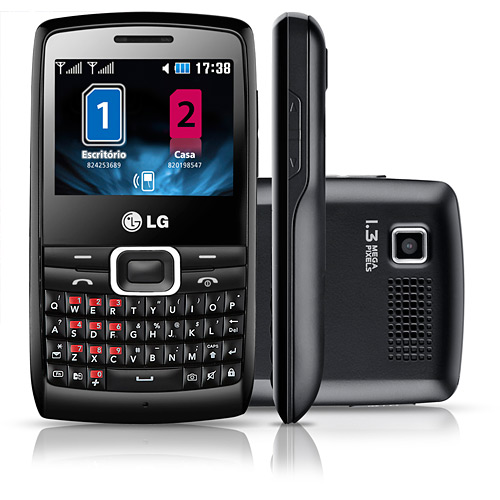 Available for under $90, this is a value for money dual SIM support cellphone by LG. It features a full QWERTY keypad and multimedia including FM radio. The powerful battery can provide up to 13 hours of talktime and over 900 hours of standby time.
LG T515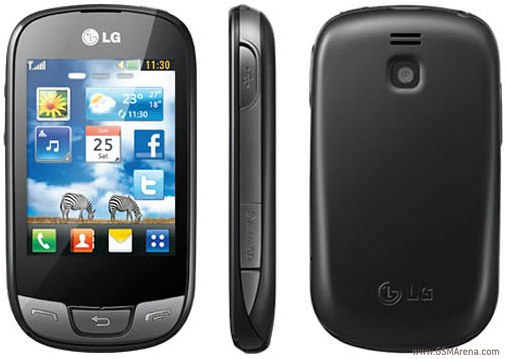 If you are willing to spend a bit over $100, then maybe you can get this feature packed dual SIM cellphone by LG. With a 2.8 inch resistive touchscreen and important business features like document viewer and push mail. Has an extended battery life, offering at least 7-8 hours of talktime and all the multimedia apps along with a 2MP camera. The wi-fi enabled internet options feature YouTube Streaming, Picasa, Twitter, Facebook, MSN, Gmail, etc. A little high for budget buyers but absolutely worth the money.
Alcatel ICE OT 806D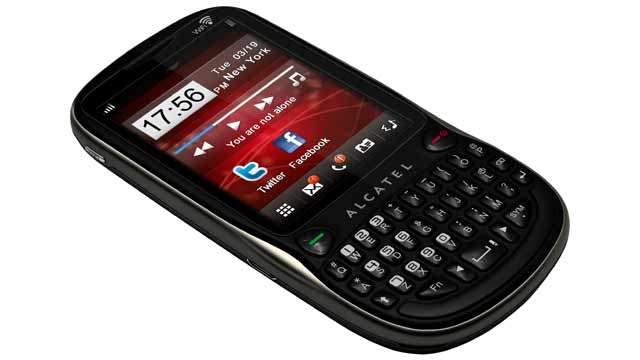 One of prime names in the communication world, Alcatel, has impressed with its awesome value for money dual SIM phone. This phone is exceptional as it features a resistive touchscreen as well as a full QWERTY keypad. Its 2 MP camera offers video recording and it has all important multimedia options as well. The super powerful battery offers up to 16 hours of talktime and over 700 hours of standby time. It is GPRS, EDGE and wi-fi enabled and is available for under $100.
Swiss Voice SV75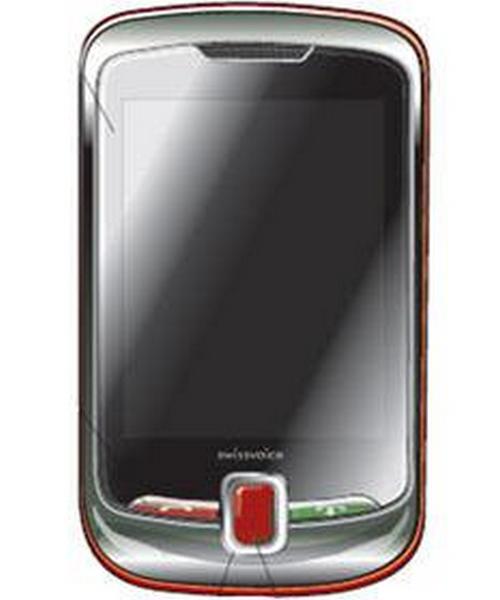 Packed with features, this phone is available for a price around $60. It has a 2.4 inch TFT touchscreen dual GSM SIM support. It has all multimedia features including FM and is GPRS and WAP enabled as well. This fine piece is very handy and offers a good amount of talktime.