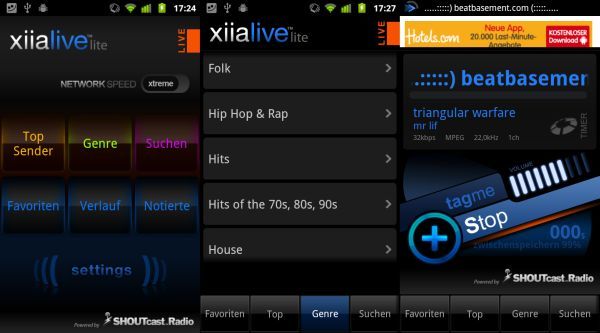 Today software applications have made it easy for the users of smartphones to connect to internet, FM radio, YouTube or use any application on their phones like GPS making it easier for the users to carry out multiple functions on their smart phones without having to carry multiple gadgets. Of these applications, the radio application on a smartphone is very popular and is one of the most frequently downloaded software. Here is a list of some of the popular music apps available in the market.
Radio Paradise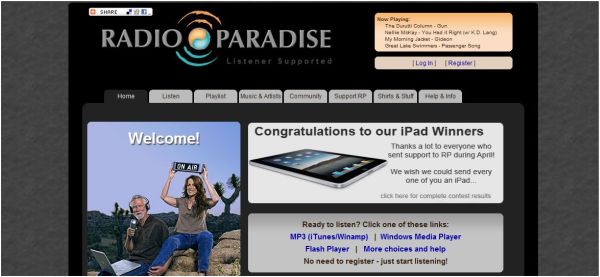 Radio paradise is a combination of many features, which include various genres and style. In addition, it allows the user to listen to different types of music such as soft music, rock music, and jazz. This application has a unique feature, which allows the user to mix two different songs together in such a way that rhythm and lyrics are in perfect concordance with each other.
Pandora radio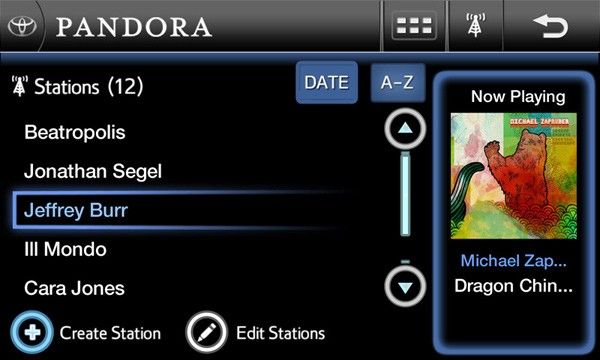 This is a personalized service, which when downloaded streams radio on your phone. Pandora has a special feature, which plays songs based on your choice of favorite composer, or type of song such as classical or rock type. It will make a separate station, which will play similar type of songs for you. It has other important features like high audio quality, fewer interruptions, and the main thing is that there are no ads played in between two songs.
Radio.com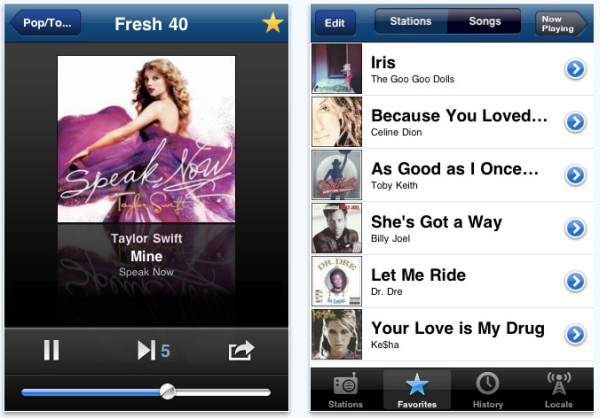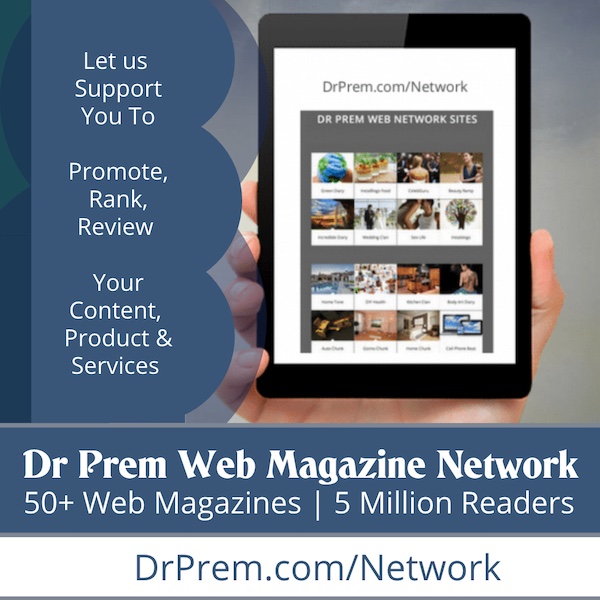 Radio.com application gives various radio experiences, by which you can read and listen to songs. You can listen to the high quality music and along with that, you are also able to do other things like reading latest news about your favorite artists, what is happening at your local station, following your twitter account, etc. User can find the information about their favorite artist and can find photo galleries that make it more entertaining. This application can help you to do multitasking without interrupting your music.
iheartradio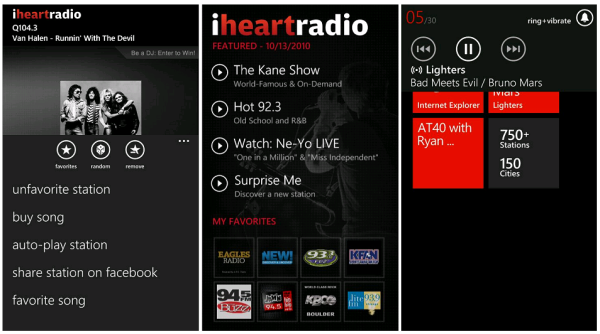 iheartradio is an all in one radio that combines the nation's top radio stations with the world's advanced stations into a single experience. In this application, you can even tune into a real broadcast station across the country at anytime and anywhere. This application has a special feature with which you can create your own custom station on Facebook. This application also enjoys a unique station, which contains your favorite songs or artist with new "discovery slider" that makes it easy to choose your song according to your mood.
Android radio

Android radio is an application used for android phones. This allows user to collect good music radio stations on his android phone and stream everything live. In this particular application, a list of radio stations is mentioned from which you have to choose the best one for yourself. As soon as you select your station, it will start buffering and the name of song, artist, and album will appear on your screen. You can bookmark the songs, which can be played easily by pressing the menu button.
Slacker radio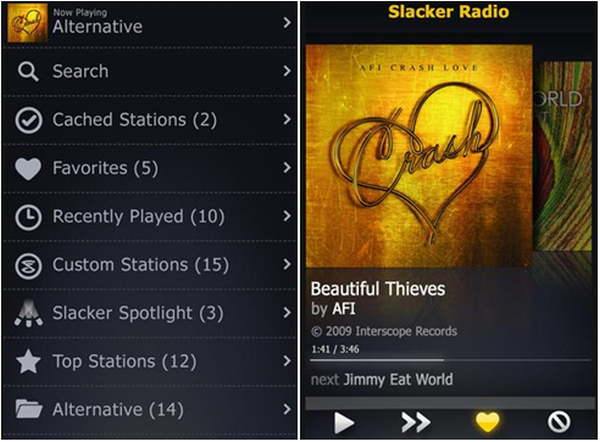 Slacker radio, an award winning radio application, was redesigned for the specifications of iPad and iPod. Slacker radio gives full access to its library by which you can hear millions of songs. In this app, you can create your own library in which you can store your favorite songs that can be played anytime even if you do not have wireless or Wi-Fi connection.
AOL radio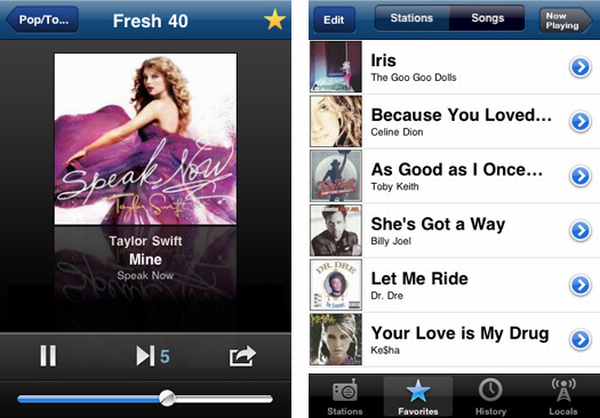 AOL radio comes with less commercial and nearly 200 free music stations, which have music like pop, jazz, soft, rock, classic etc. A new feature will be included, which will contain news and sports programs. It has high sound quality when used on 3G or Wi-Fi. This application also provides multitasking system by which you can continue to do some other work on your phone while listening to music. It also has the provision of song skipping which allows you to skip the song if you do not want to hear it. This application allows sharing your station with your friends on Facebook.
SiriusXM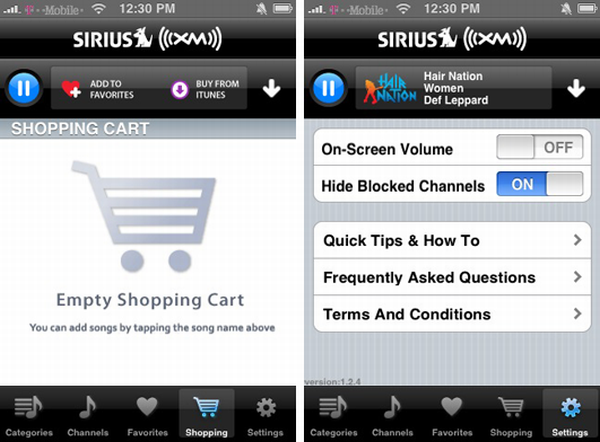 Sirius XM is an internet radio, which has around 140 channels to tune in. The channels that are provided in this application include music, sports, news, and full entertainment. They also provide the details of music, album, and artist. If you like the songs, you can easily purchase them from the station and save them in "Favorite channels" function.
xiialive

xiialive is a radio application in your android phone, which allows you to stream audio in various format such as mp3, mp4, mpeg, wma, aac, etc. This application allows the user to surf easily through SHOUT cast directory. xiialive allows you to save your favorite song in a separate radio station, which it tags by your name.
College radio tuner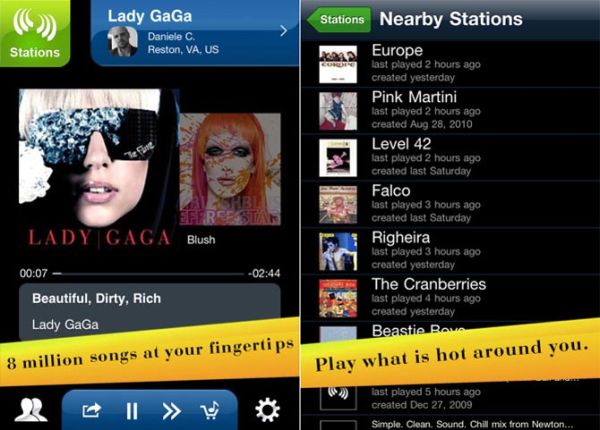 This radio is designed for students. It has many radio station frequencies by which you have access to a number of songs. It has a simple control, which makes it easy to use. If the connection drops, the auto start option can be used which remembers the last station played. It also has multitasking facility, which makes it more comfortable to the listen to music while carrying on with the other tasks.