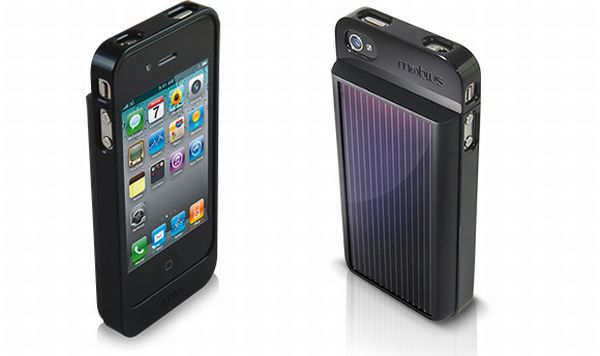 Gone are the days when we used to struggle with the cellphone charging problem now and then. And this problem would turn to more severe situation when traveling and there is no source left in the middle way to get charged our phones. Sometimes lack of electricity and sometimes no availability of appropriate charger. But now it's a thing of the past as we have an option to get our mobiles charged inside their very case through solar energy. Yes, we can now charge cellphones in a very easy and greener way. Though such an impressive method for phone charging, still many of them are not fully aware about it. So to increase your knowledge on it and make you aware of it, we have searched the web and refined the list containing 10 best cellphone covers that will keep your phone charged forever. You just have to go through the below listed items and find one that's suitable for you.
1. NOVOTHINK Hybrid Solar Charger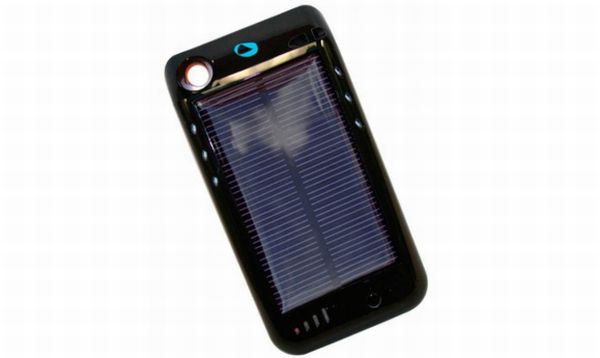 NOVOTHINK has introduced its 1st hybrid solar charger especially for iPhone 3G and 3GS. The iPhone solar charger case is not only durable but also has a sleek and smart design that uses eco friendly technique. It charges the iPhone 3G and 3GS through solar energy using the state of the art solar panel technology. Moreover, this green energy source holds a USB connection that enables you to charge the iPhone with no need to remove the case and its smart design makes the touch screen accessible without creating any problem. It also prevents from sound dampening as it has speaker ports. Worth giving a try.
2. Monster Cable Charging Case for iPhone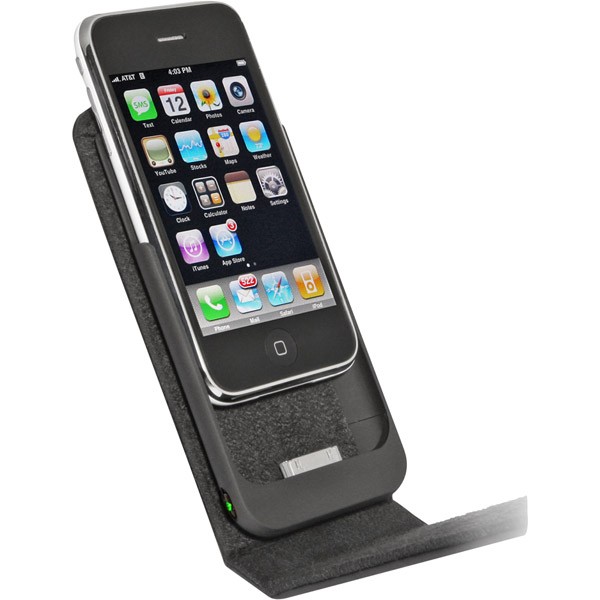 Monster Cable's iPhone Charging case provides dual advantage to the iPhone 3G. One by providing safety to your phone and another by keeping it charged up so that you can enjoy your chats, video, audio, internet, etc for double time. It comes in leather case with a velcro at the base that holds the durability and hugs your iPhone comfortably. The special thing about this case is that it has 1800mAH lithium-ion battery which supplies the power to the phone on continuous basis. The battery has the on and off switch that allows one to charge the phone at its will and at any time. The LED power status light acts user friendly and shows where the phone's power level is reached at. It features camera lens hole making it free from removal of case while takings pictures, has charging cable and is certified by Apple.
3. Gemline Reactor Solar Charging Case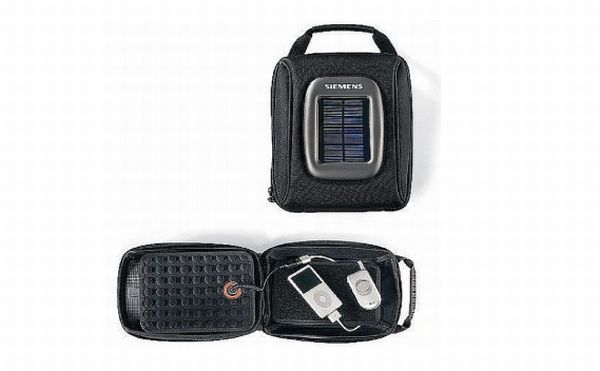 Gemline Reactor Solar Charging case is Siemens product is another wonderful piece to opt for. If you are a professional in traveling different places every now and then, this is something you must desire of having atleast one with you due its baggy style. It works on the same solar technique using solar energy to keep your phones charged up all time. Available in standard black imprint and pricing nearly about $55.00 per plate charges.
4. Solar-Powered iPhone Case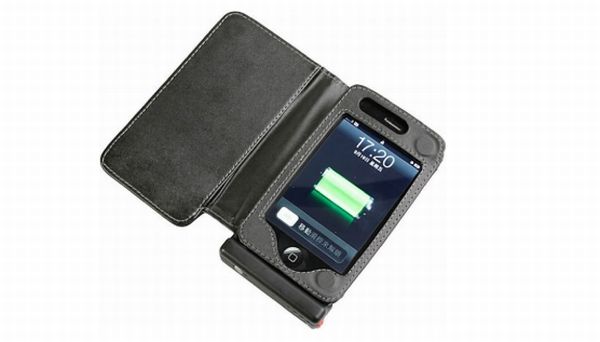 Until now we saw cases that were designed for 3G phones but this case is designed for both 2G and 3G iPhone models. The Solar-powered iPhone case works on solar power technology. It weighs around 100g with size of 125mm x 64mm x 25mm and supplies peak power through photocell at 0.61W. What more? It has a lithium polymer battery having capacity of 3.7V (1500mAH) giving max output voltage of 5V and max output current at 600ma. It charges your phone in less than 3 hours in an eco-friendly manner. The solar powered charge case is leather made case and comes in two versions i.e. flip top and side open version. You can avail it at Brando online shop for only $48.
5. XPAL 88049 Ipower iPhoneTM Case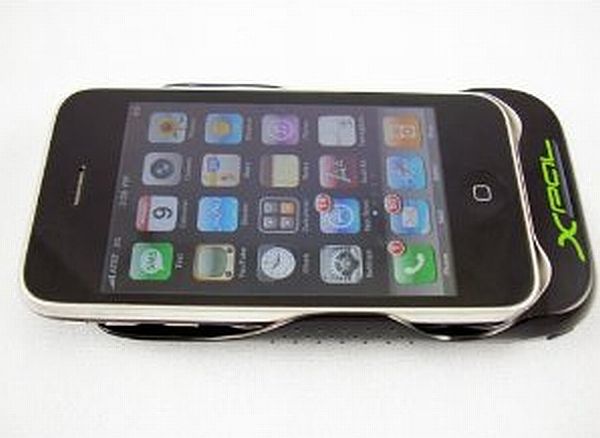 XPAL 88049 Ipower iPhone TM case is a stylish case to support your iPhones and is less expensive compared to other battery chargers available in market. It extends the battery life at the same time provides flexibility in using your phone carefree. This also acts as mini docking station when its sync with the iPod and the iTunes. Also, the Xpal iPower2 acts as rechargeable power plug when connected to PC. It takes about one hour to charge the iPhone 3G. A fully functional and portable case to go for or else it can act as a wonderful gift item. Priced at $6.95 USD.
6. Energizer AP1201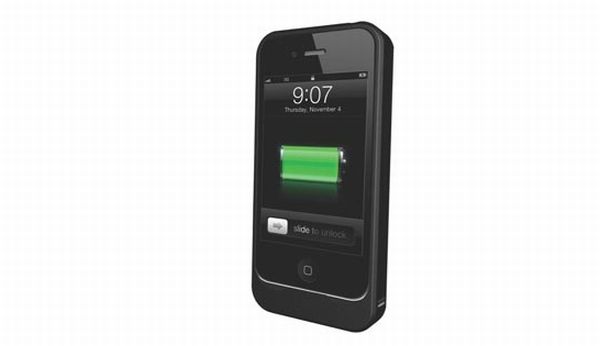 Energizer® AP1201 is a rechargeable case made up of silicone which acts as a permanent source of power that extends the iPhones life. It provides double power to your iPhone making it last for longer period. It holds high speed power management providing durability in one-piece protection having non slip feature and is also finger print resistant. It also comprises of LED monitor power status to check the battery. It is reliable to use due its integrated bumper that eliminates direct contact, signal loss or antenna interference. It weighs around 0.05 kg making it very lightweight in use. It contains lithium polymer battery which takes recharging time of about 4 hours and has power capacity of 1500mAH.
7. Mili Power Charger Case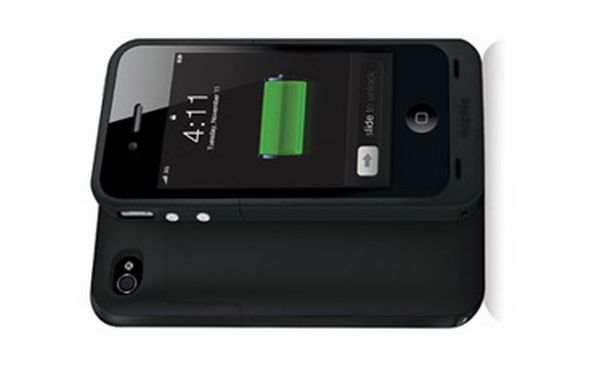 The Mili Power Spring by USBFever is the world's first thinnest battery backup case. This case will provide your some extra juices to the existing battery of your iPhone 4, thus making its battery life long-lasting. The thickness is measured in total of 18mm which is the thickest point and where the other battery backup device takes back step in providing such thickness. Apart of being so lightweight, this case acts as a host to the entire iPhone 4. This sleek design holds 1600mAH internal battery and can be recharged through USB port. The battery has an on/off switch on its sideways and can be monitored with help of LED battery indicator. All this features and its ultra thin design are priced for $150 at USBFever.
8. Mophie Juice Pack Air Plus Black Charging Case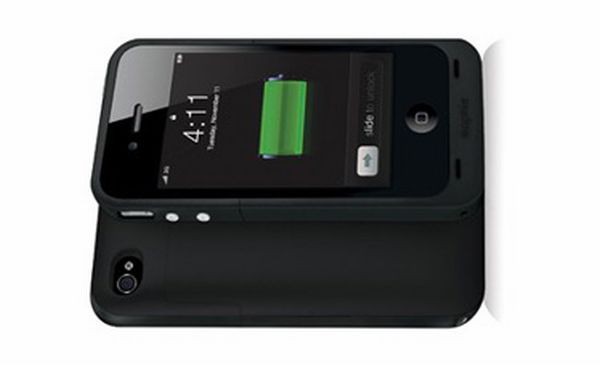 Mophie Juice Pack Air plus Black Charging Case acts as iPhone 4 power user accessory. It is compatible with Apple iPhone 4 – 16GB and iPhone 4 – 32GB devices. This charging case provides protection with the soft touch case and shock proof band. It also increases the battery power of the iPhone more than double. It holds 2000mAH internal battery and comes in black color. This beautiful piece is available for $99 only.
9. Novothink Surge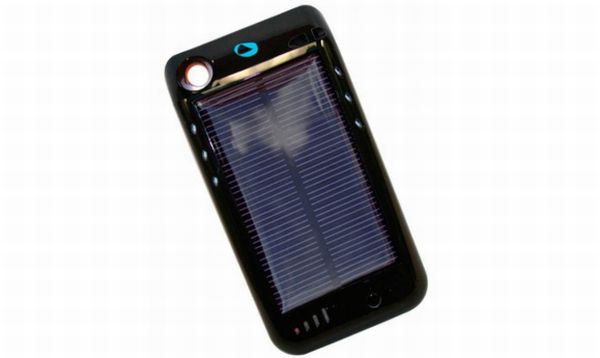 Novothink Surge is one more solar powered charger case and do not differ in form factor when compared to the Mili Power Pack. This shiny plastic constructed case comes in various color combination to its interiors as well as exteriors. The sides of the device are made up of rubber to avoid hand slip. Novothink surge is specially designed with its large solar panel that uses solar energy to charge the Surge and the iPhone slowly. At times of bad weather for Surge, it can be charged through the USB port via PC. The solar panel holds 4 LEDs that gives indication of the current charge to the iPhone along with a button to operate it. Moreover, Novothink has offered solar planner online so that one can use it to calculate the amount of solar energy needed to keep the iPhone charged when traveling and per the use of the phone. Again, it has all features of previous NOVOTHINK solar charger case holding battery capacity of 105% on iPhone 3G with integrated rechargeable 1320mAH lithium polymer battery having 3.7V with LED back-light unit attached for the indication of current charge. This versatile piece from NOVOTHINK is priced at $79.99 USD.
10. iPhone 4 Solar Charger Leather Case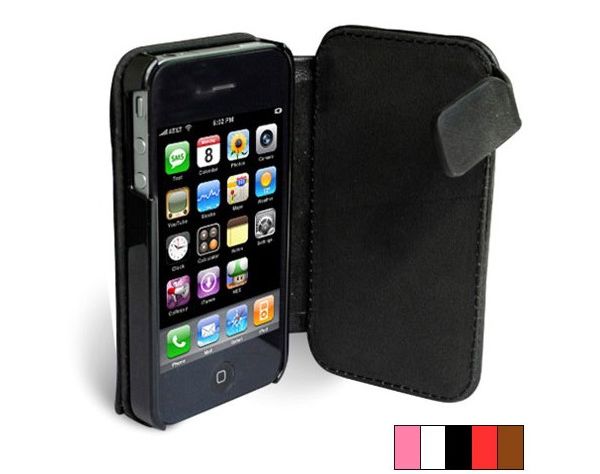 iPhone 4 Solar Charger Leather Case is not the least item on my chart. This solar charger has a lithium ion polymer battery having capacity of 1800 mAH 3.7V. It takes more than 3 hours to charge due to its large solar panel made up of multi-crystal silicon material. The charger has a high solar energy converting efficiency of more than 16%. It can use iPhone 4 cable or any standard USB cable to charge via PC. It contains mini USB port for charging. The LED light turns green to red when it is kept for charging. While the LED light turns red when it's charging using the solar technology and will need approx 12 hours of time to charge completely. This durable leather charger case can be availed at $32.00 only.