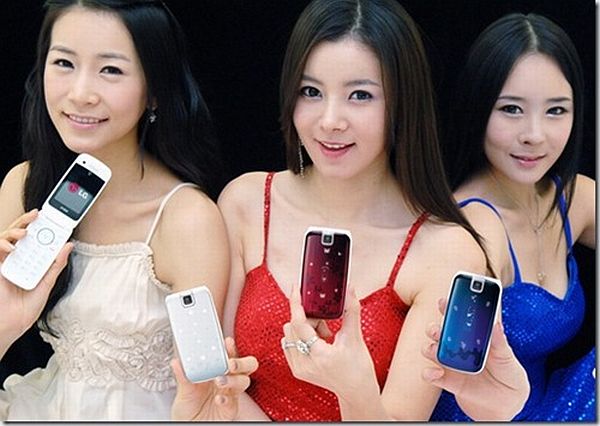 Contrary to expectations, not all women want to be seen with a girly pink or bejeweled phone that screams for attention. Don't get us wrong. They love cute colors, but also like understated tastefulness that mingles fashion and femininity in equal measures. In short, a phone good enough to be seen with. That said, design and colors aren't the end game. The professional, hip and smart women of today want cell phones that also offer great functionality, for not just work but also play.
1. Hitachi W42H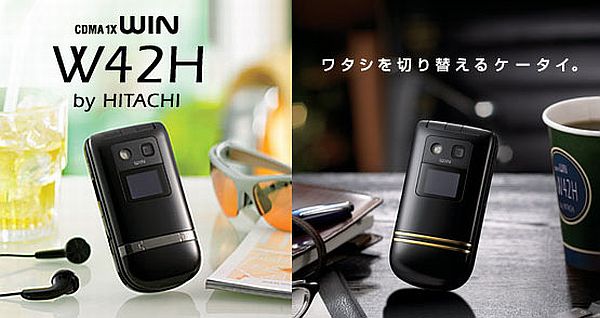 This phone is a must have for all those girls out there who bore easily. The phone has a unique feature of being able to change the way it looks, on its own. The phone comes with snap on parts that can completely change the way the phone looks. If that is not enough, the phone also has all the required features like a camera, music player, dictionary, etc.
2. LG KV700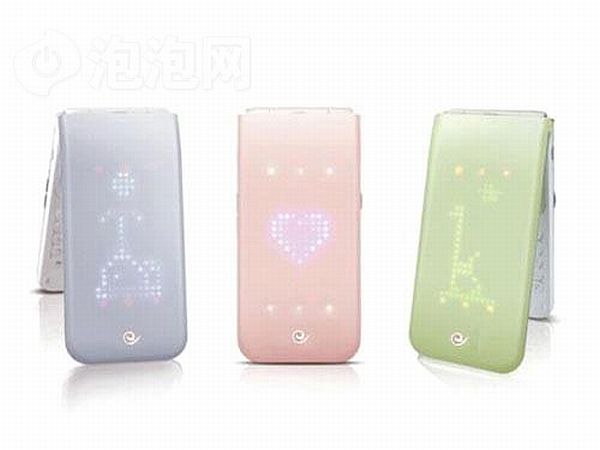 This girl dedicated mobile phone comes in not very bright but sweet color such as powder blue and baby pink and has a LED user interface on the phone. These lights and designs can differ according to the different modes of free graphics. The phone also has built in features like POP keyboard lighting to make browsing more fun.
3. Samsung SGH-E900
This amazing stylish slider phone by Samsung has great features like a speaker, a camera, and a slot for a micro SD card. The phone is completely black aside from a few silver touches. On the first glance the phone only shows 2 keys but when you get to the mp3 player, 3 other keys light up on the main screen making your music experience more convenient.
4. LG KG 800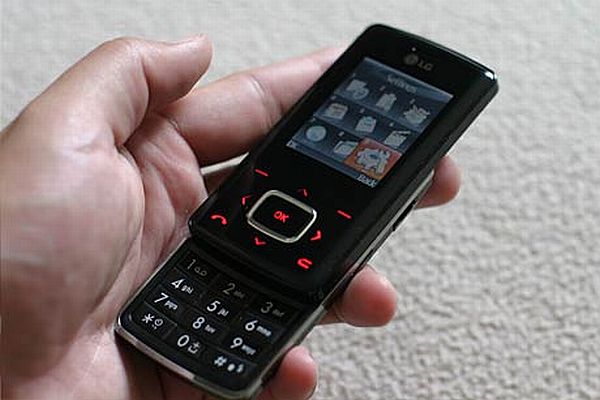 This phone by LG is called chocolate because of its stunning good looks and dark color. Though it takes some time to get used to, this phone is truly something every girl would want to own. With a 1.3 megapixel camera, an mp3 player and a web browser, this phone surely has all the basic features anyone would require.
5. LG SH490 – LG Cell Phones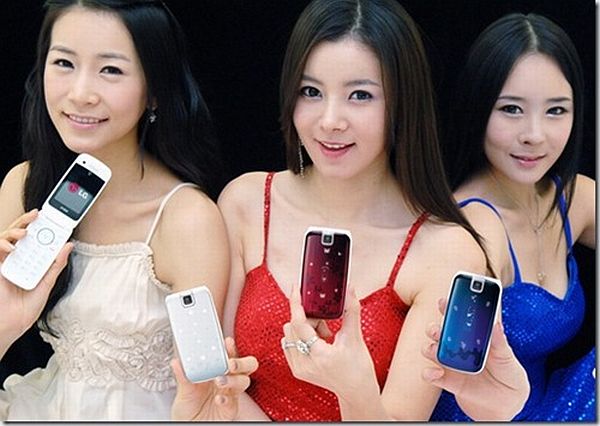 This phone comes in amazing, girly colors and has LED lights on the screen displaying 18 of its own emoticons. The phone has Bluetooth, VoIP support and a 3 megapixel camera. If good looks combined with awesome features, is your thing, then this is the phone for you.
6. Helio Kickflip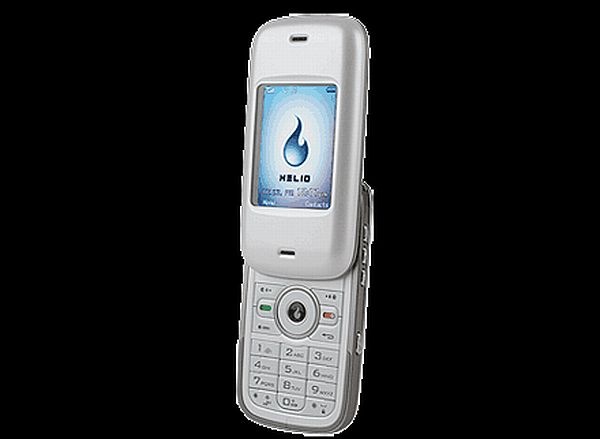 The Helio Kickflip has a great swivel design and is a favorite among girls who like to own good looking gadgets. The phone has a music and video player with great sound quality, a 2 megapixel camera and also has tight MySpace integration.
7. 7.O2 Ice
The phone looks completely edible in its candy bar design and great colors. It has great features like 1.3 megapixel camera with night mode, Bluetooth and is 3G enabled. It also has SMS and picture messaging features and comes with a 2 year manufacturer's warranty.
8. Black Diamond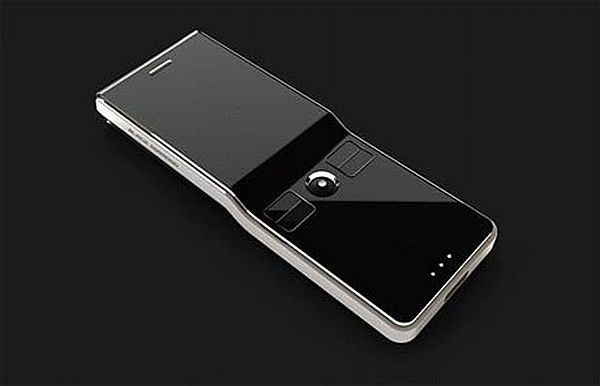 This pricey phone by Sony Ericcson is a must have for all those girls for whom price isn't an issue. The phone is covered in a layer of polycarbonate with mirror finish cladding and has OLED lights to give a border less screen effect. Clean and glossy, this phone is amazingly cool!
9. Samsung SGH-E870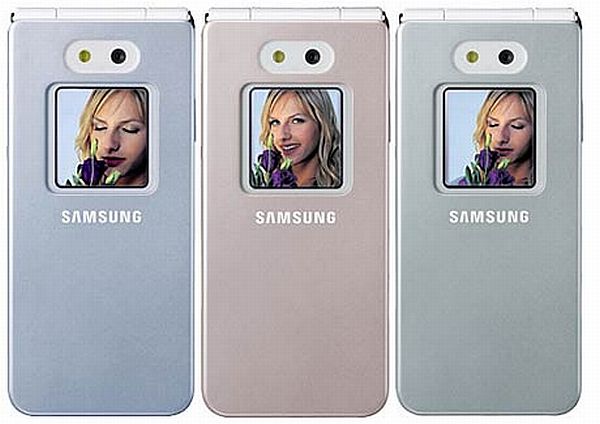 This simple looking phone has all the awesome features one could ask for such as video wallpapers, document viewer and expandable memory. The handset is relatively small and has a sleek finish with a silver face place and white interiors.
10. KDDI Neon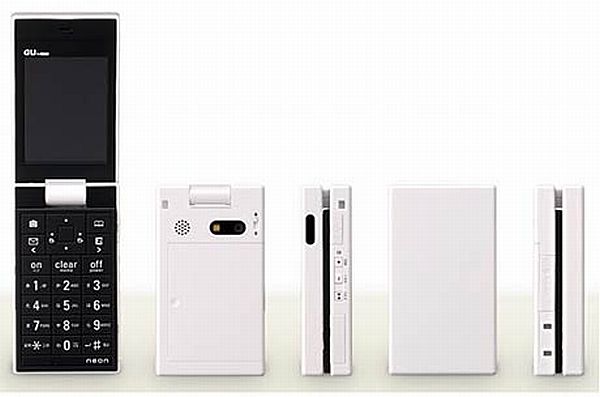 The KDDI Neon is a smooth looking phone by Naoto Fukasawa. The phone has amazing music features like 50 MB of memory and compatibility with Yamaha NX-A01cellphone speaker system. The phone has a white exterior and a completely contrasting black interior.