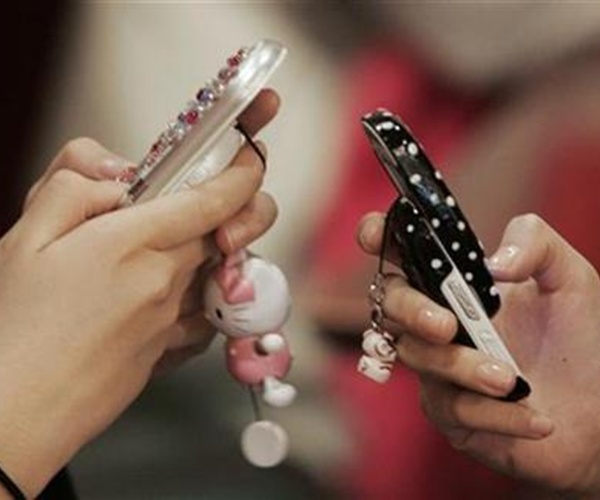 In today's world, men are not only the ones who are gadget freaks, women and girls too enjoy carrying around fashionable gadgets like cellphones, laptops, iPod etc with them. The cellphone being the most affordable and a basic necessity for all humans in this 21st Century, even companies are producing electronic goods to attract the female section of the society. Cute, feminine cellphones are hitting the market every now and then.
Following is a list of 10 such cellphones that all you girls are definitely going to fall for.
1. Blackberry 8310 Curve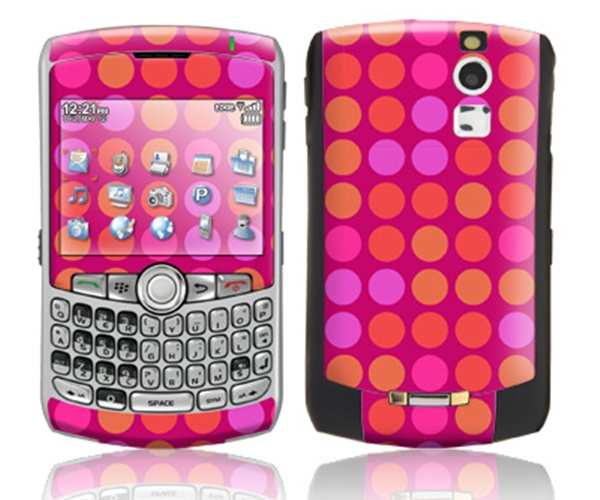 The Blackberry 8310 Curve is the lightest and smallest Blackberry smartphone with a complete qwerty keyboard. It has a metallic finish, soft edges, clean lines and comes with features like 2 MP camera with LED flash, media player, built-in GPS, GPRS and EDGE enabled, HTML browser, full push e-mail capability, Bluetooth and USB port. The Li-ion battery provides a stand-by time of up to 408 hrs and a talk time of up to 4 hrs.
2. Sony Ericsson W580i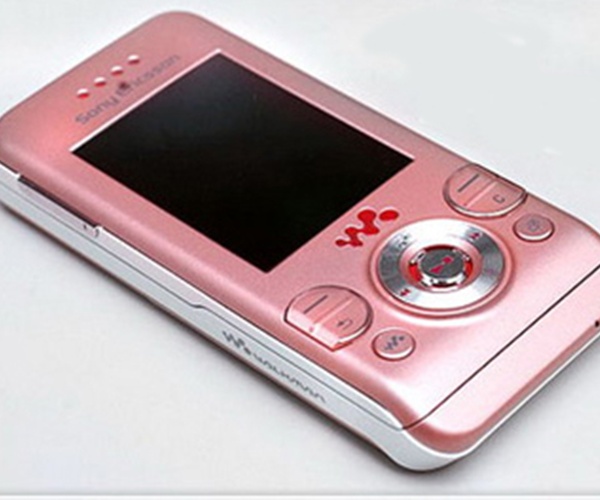 The Sony Ericsson W580i is a slim, sleek, impressive, street-style slider phone which also serves as a portable music device. It features the special Shake control system which helps you to randomly choose a song from the playlist at a single jerk. It is packed with features like a 2MP camera, a built-in RDS FM radio, music management software, pre-loaded 3D games, EDGE enabled and is a real attention grabber.
3. Sony Ericsson T303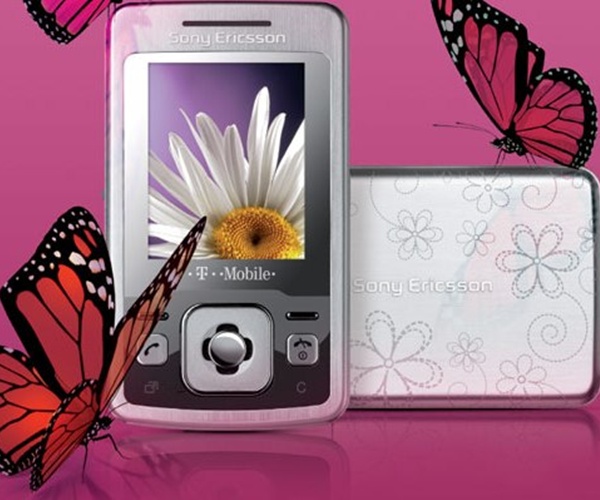 The Sony Ericsson T303 is a phone that you will always want to show off. A slider phone with a soft pink color scheme, is also small in size and can fit into your slimmest clutch also. It comes with features like a 1.3 MP camera with 4x digital zoom, Bluetooth, Media player, FM Radio, Java, sound recorder, WAP 2.0 x HTML browser, USB port and also supports MMS.
4. LG KS360 Etna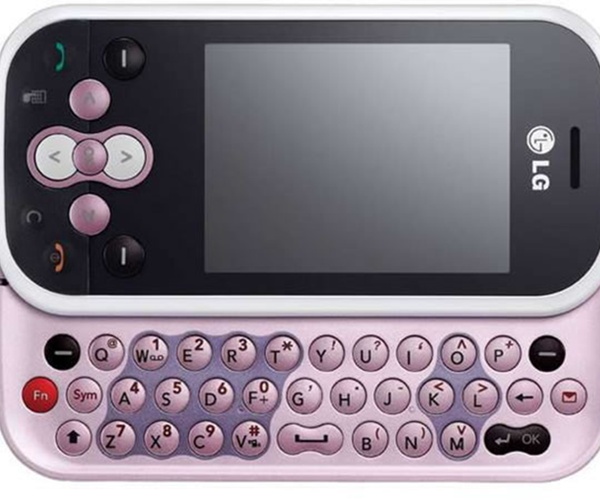 LG KS360 Etna is an attractive slider phone with a full qwerty keypad and a touch screen dialing. It is light in weight and contains all the features of a smartphone. The keypad is very user friendly and makes texting or e-mailing easy for you. It features a 2 MP camera with video recording, 64 MB internal memory and up to 4GB expandable memory, Java, EDGE/GPRS enabled with WAP 2.0 x HTML browser, stereo FM Radio, with the standby time of up to 444 hrs and talk time of up to 5 hrs.
5. HTC Desire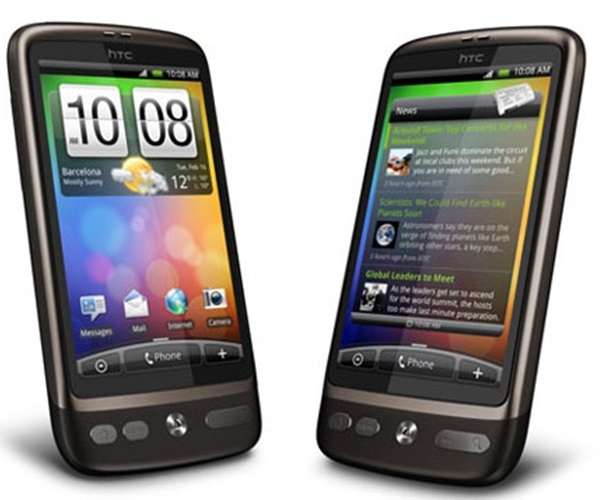 HTC Desire is a gen-x smartphone which is equally liked by guys and girls. It is a combination of top-end hardware with latest version of Android and the Sense UI. Featuring a 3.7 inch full touchscreen display, get ready to have a new experience with your movies, games and videos. With an expandable memory of up to 32 GB and a talk time of up to 6 hrs 40 mins, the phone also features a 5 MP camera with LED flash, stereo FM radio with RDS, Bluetooth, USB port, WVGA video recording, HTML browser and supports Java.
6. LG Lotus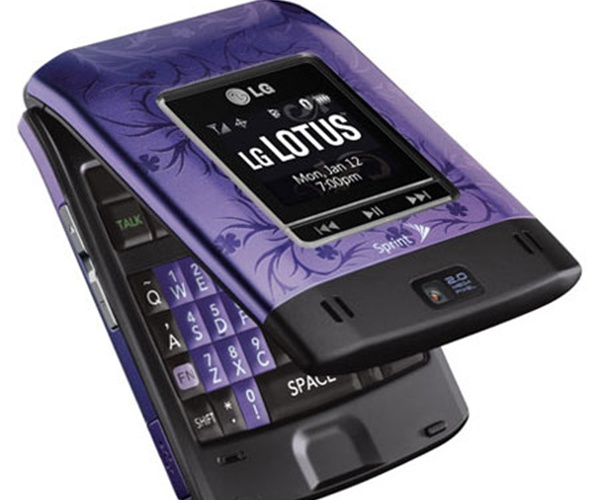 LG Lotus is a square-shaped, digital dual band CDMA phone available from Sprint. It features a 2MP camera, a 2.4″ wide landscape screen, Bluetooth, microSD card slot, GPS, document viewer, 3D gaming and a qwerty keypad. It looks exactly like a woman's make-up box and is sure to catch your attention and make others feel jealous.
7. Samsung SGH-E530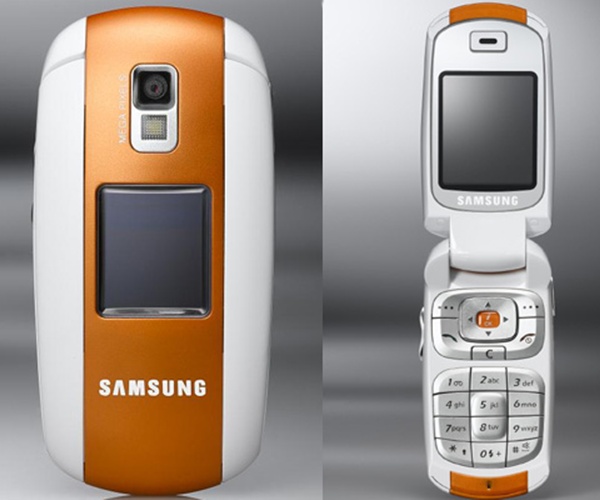 Samsung SGH-E530 is a folding GSM dual band phone featuring a 1.3 MP camera with flash, video recording, MP3 player, games, GPRS and Java enabled, WAP, USB and MP3 ringtone. But in spite of all these features, the phone does not make up to the level with the other phones doing rounds in the present market. It loses out on not possessing Bluetooth, low resolution camera, no FM radio and no slot for expanding the memory.
8. Samsung Galaxy S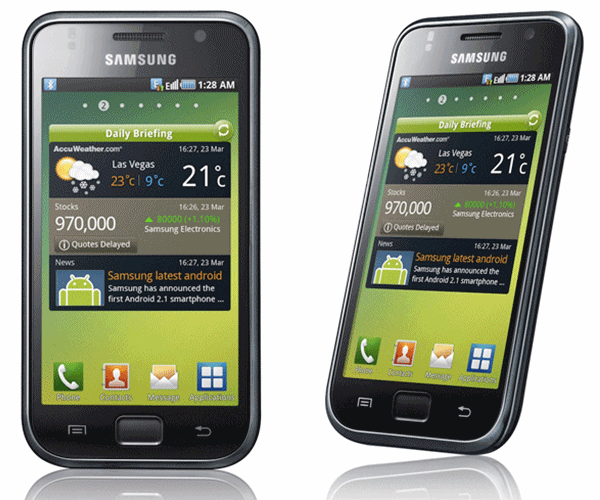 Samsung Galaxy S, a gen-x smartphone with the rocking 2.3 Gingerbread is a smart pick for anyone who wants to possess a smartphone. Available for both 2G and 3G network, it features a 4″ full touch display, expandable memory of up to 32 GB, GPRS/EDGE/WiFi enabled, Bluetooth, USB, 5MP camera with auto focus, VGA video recording, FM radio with RDS, WAP 2.0 x HTML browser and also GPS.
9. Sony Ericsson Xperia Mini Pro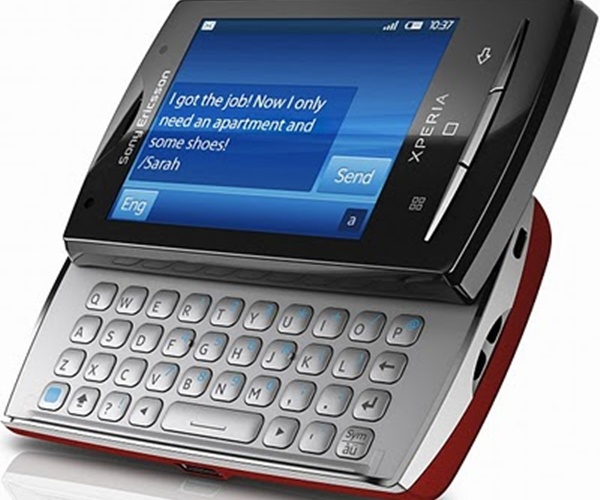 The compact and stylish Sony Ericsson Xperia Mini Pro is a smartphone with a side-sliding qwerty keypad and is sleek enough to fit in your handbag. With 2.55″ QVGA display does not affect the view. The in-built Mobile Bravia Engine enhances the pictures and videos. It features a 5MP camera with LED flash, FM radio, HTML browser, GPS any all other features of a smartphone.
10. iPhone 4
With a 3.5″ display, iPhone 4 is the latest product from Apple. Available in both 2G and 3G networks, the smartphone features a 5MP camera with autofocus and LED flash, HTML browser, GPS, games, GPRS/EDGE/WiFi, Bluetooth, USB and music player.