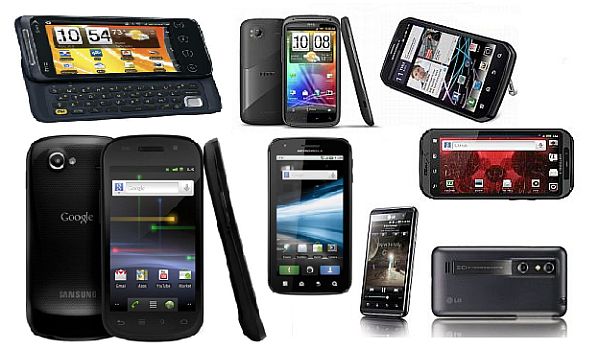 After the 3G wave, the 4G smartphones are all set to take the market by storm. The companies already have their packages with impressive data services up for offing. With the speed being promised on the 4G network, smartphone makers are scrambling to put out more powerful phones. Here we have listed the best 4G cellphones that ask for your approval to take the crown:
Samsung Sprint Epic 4G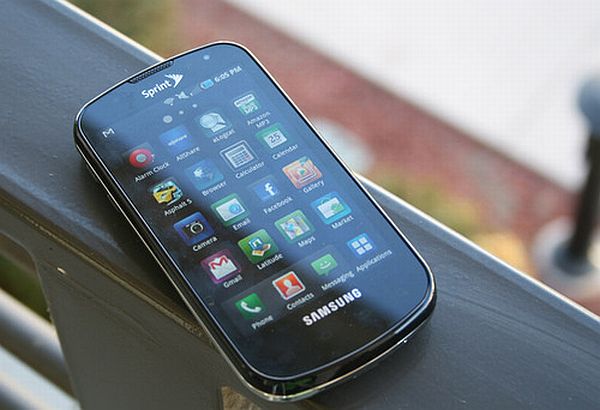 Samsung Epic may not have epic features but it does not fail to impress. Sporting a 4 inch Super AMOLED screen coupled with a QWERTY keyboard, it offers you the best of both the worlds. It is powered with a 1GHz Hummingbird processor and runs on Android 2.1. It's equipped with a 5.0 MP camera and supports Sprints 4G WiMax network for hi-speed data transfer. It is a bit costly, but a sound option for users looking forward for a phone equipped with a touchscreen and a physical keyboard. The phone allows users to connect five other devices to the net and, having 4G means making calls and having data connection simultaneously.
Motorola Droid Bionic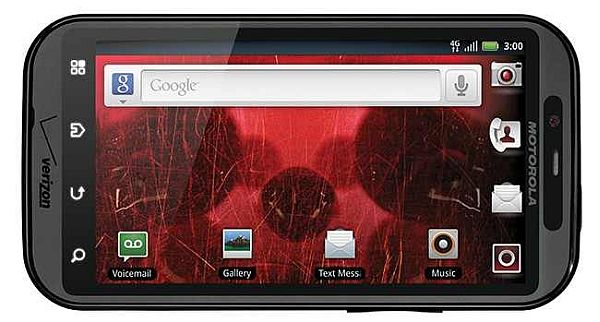 The Droid Bionic is powered with a dual-core processor and has a sprawling 4.3 inch display which promises high resolution and clarity. It has an impressive 8-megapixel camera and its 1930 mAh battery means longer usage time. The Droid also supports the LTE network. The Motorola Droid Bionic has opted for Android 2.3 (Gingerbread). The Droid Bionic will serve a WiFi signal to as many as five other devices while on LTE.
HTC Sensation 4G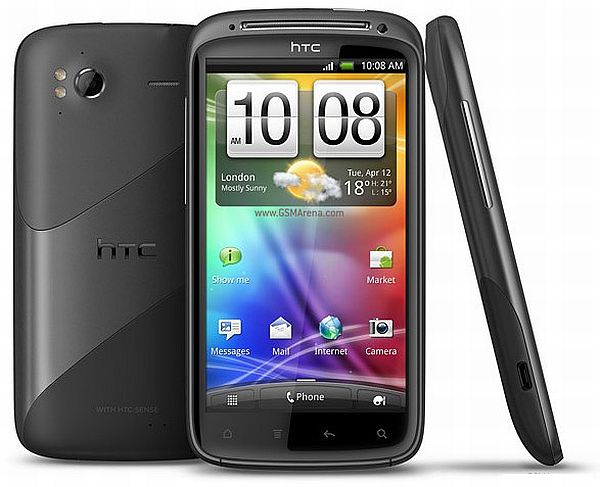 Immediately after its release, the Sensation impressed users and critics alike thanks to its sleek looks, powerful camera and HTC Sense UI. Encased in an aluminum frame, the phone's 4.3 inch qHD display has a resolution of 960×540 pixels. The phone is powered with the 1.2 GHz snapdragon processor and it has the Android 2.3 Gingerbread OS. HTC's much appreciated Sense 3.0 UI is also included in the deal. 4G and WiFi capable, the phone is also equipped with a Li-Ion 1520 mAh battery for longer use.
LG Thrill 4G

LG's Thrill is a version of its LG Optimus smartphone, but with a few additions. The highlight of the phone is its capability to click photos in 3D and it offers a glasses-free 3D experience. It runs on a 1 GHz processor dual-core processor and a memory RAM dual channel. The phone runs on Android 2.2 OS; LG, however, has promised an upgrade in the future.
Motorola Photon 4G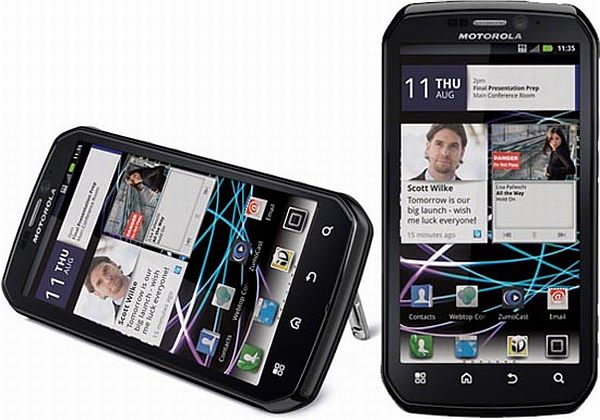 The Photon 4G is another phone which Motorola can proudly brag about. A powerhouse of performance, the Photon has a dual-core 1GHZ Nvidia Tegra 2 processor at its core along with latest Android 2.3 Gingerbread OS. It also has enterprise-level security, a 4.3 inch HD display, HD video playback and Wi-Fi. Motorola has added a smart kickstand to rest this phone on while watching videos.
Motorola Atrix 4G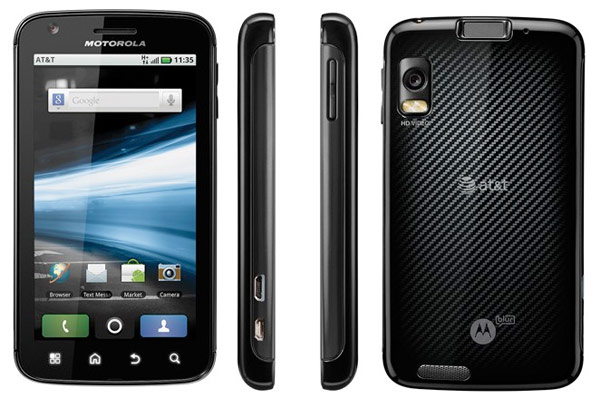 Atrix 4G is another Android running smartphone by Motorola. It runs on Android 2.2, features a dual-core processor and has a 5 MP camera for video calls. The 4-inch qHD (Quarter HD) capacitive touchscreen gives the user ample playing field.
LG Revolution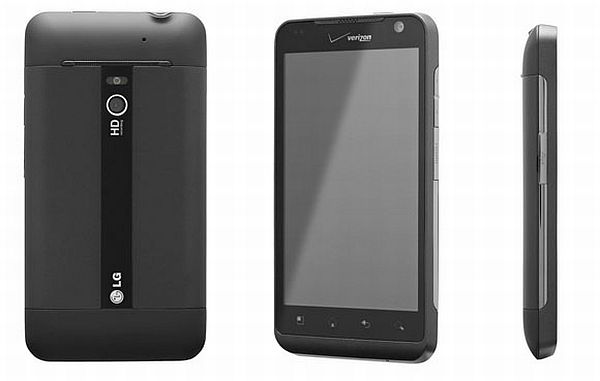 LG Revolution has a 4.3-inch touchscreen and a 5MP sensor camera with LED flash. It also has a front-facing camera for video chats. The LG Revolution is expected to achieve data speeds of up to 5 to 12 Mbps for download and 2 to 5Mbps for upload on Verizon's LTE network. You will also be able to share the data network via Wi-Fi with up to 8 other devices. Other notable features of the Revolution include Bluetooth 3.0, HDMI port and DLNA.
HTC Thunderbolt 4G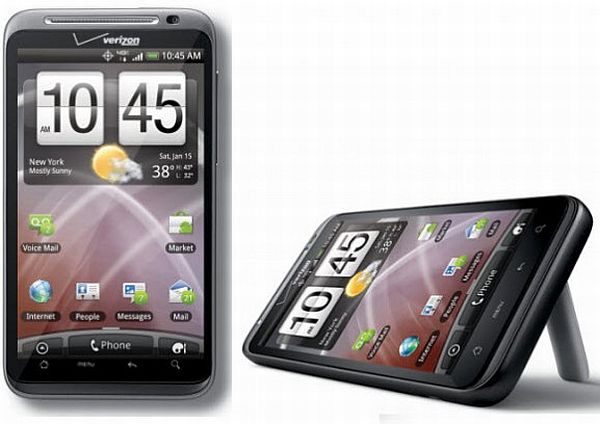 HTC Thunderbolt 4G borrows the best from its predecessors to deliver a beautiful and powerful product. With download speeds of 5-12 Mbps and upload speeds of 2–5 Mbps, the phone claims to be the fastest one ever. The 4.3 inch screen makes for a gorgeous display. Coupled with the Android 2.2.1 and HTC's Sense UI, the phone offers a rich user experience. Because of all its features and capabilities, the HTC Thunderbolt makes a strong impression.
Nexus 4G

Unlike other Android powered devices, the Nexus 4G is devoid of all applications and junk added by manufacturers. The Nexus 4G runs on the latest Android 2.3 Gingerbread. Another thing this device flaunts, other than 4G capabilities, is that it comes equipped with Google Voice Integration. With an ergonomic curved design and a 4-inch Super AMOLED screen, the phone is not too hard on the eyes too. A 5 MP camera seals the deal for this Google phone.
Sprint HTC Evo Shift 4G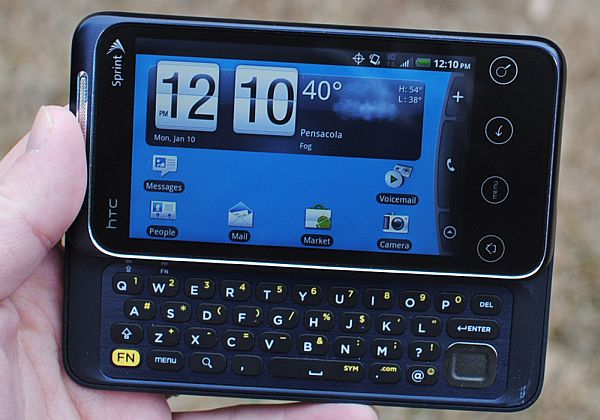 Combining a qwerty keyboard and a 3.6 inch (diagonally) touchscreen display, HTC's Evo Shift stands out with its sleek, high-end look. Running on Android 2.2 and being 4G capable, this smartphone is a wireless hotspot which can connect up to 8 devices. Those who prefer their smartphone to come equipped with a physical keyboard will find this a great deal and more wallet-friendly than most 4G mobile devices.