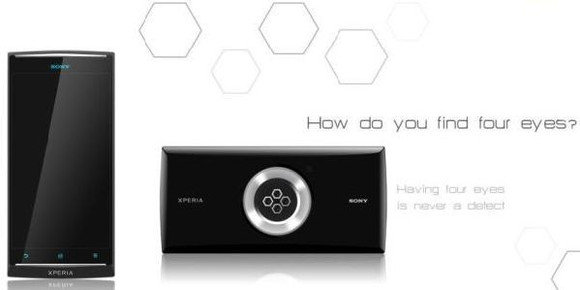 Now that the competition of the smartphones has begun, and well, it is on for more than a few years now, there is no reason for any of the companies involved in this race to stop rolling out new stuff every now and then. The smartphones, in the recent years, have become a common gadget, and can be seen in anyone's and everyone's hands. The prices are so low, that it seems like they're going to throw out all the feature phones available in the market and take their place.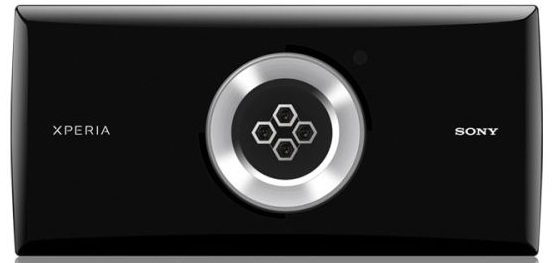 Looking at the images, I know your first impression would have been, "Oh dear, look at that thing!!" Well, even mine was the same the first time I saw them and it totally knocked out the other devices that I have been admiring for some time now. But as the photo says, it is still a concept, for now.
Esato board member Razec has come up with a top of the line concept phone, the Xperia Yu featuring four cameras with four 5 megapixel digital sensors, which add up and provide the output resolution of 16 megapixels. It is like a high quality digital camera, which supports a SIM Card as well, though nothing is clear about its production yet. Recently, even LG rolled out a cell phone with a nice digital camera with full 3G and GPS support. It created quite a buzz but didn't do well, just because it didn't fit in your pockets and you would have to get a separate pouch just to carry your cell phone.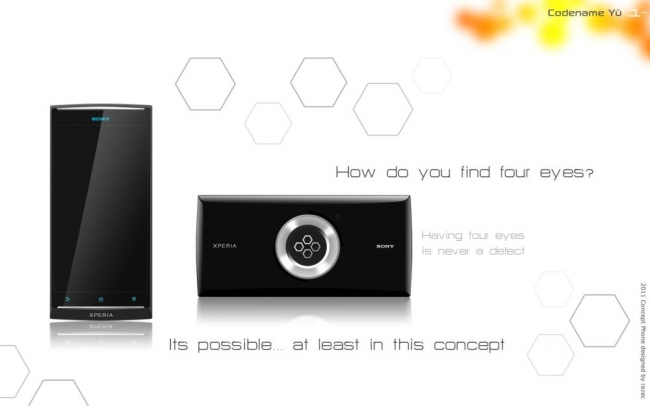 Getting back, the Xperia Yu features a typical rectangular body, which is quite common in the Xperia range. The thing that amazed me the most is its second touchscreen display with three programmable virtual buttons, and that very display shows time, a green-glowing Android logo and the buttons of course. These impressive features make it a gadget of the future, not just a phone, not just a smartphone, but the innovation for the upcoming phones in 2012.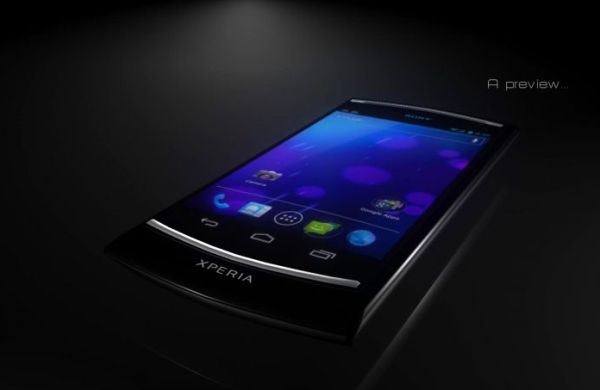 The cameras take photos individually and then put them together using a technique called micro-stitching, so you get one heck of a photo with mind boggling details. And if I'm right, the silvery bezel that surrounds the cameras actually provides an area for additional lenses and flashes to sit upon, which is probably something really outstanding for a phone to have.
Let's just thank its designer Razec for creating such a marvelous concept and hope that this very work of his is seen in reality in the upcoming months or 2013 at least.