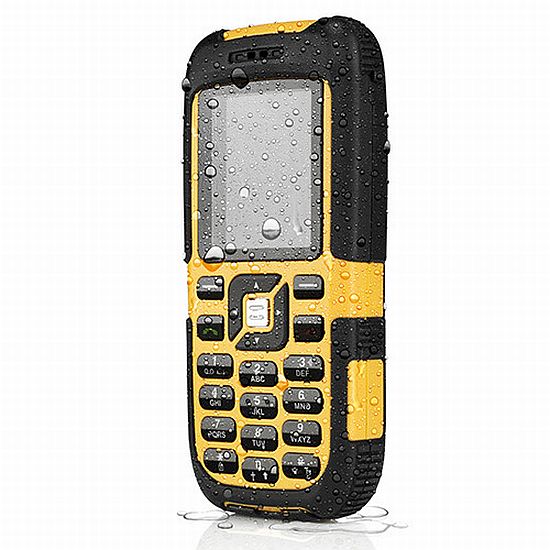 Target consumers: Blue-collar workers and those who love trekking in the wilderness.
Should they buy it? Yes.
Why? Sonim XP3 is touted to be the toughest phone in the world. Nearly indestructible, Sonim XP3 could withstand a 6-feet fall (in fact, it survived a fall from a 13-story building in Europe), it is waterproof and its efficiency doesn't dwindle at temperatures as low as -40degrees Celsius. Although it is deprived of high-end multimedia functionalities, but the Opera Mini equipped with the phone serves as the key to the cyberworld.
Technical Specifications: Sonim XP3 is a GSM device that supports EDGE, Bluetooth, and GPS. The pictures snapped with its 3MP camera, featuring geotagging of still photos, could be viewed on the glare-resistant 128 x 160-pixel display.

Pricing & Availability: XP3 will be available on several US rural carriers from March 2009.
What others are saying? According to Sean Fallon of Gizmodo
Obviously, this kind of a phone is intended for use on the construction site or in the great outdoors by rugged, bearded individuals—not button-down boardroom types.
via:Phone Scoop
Image