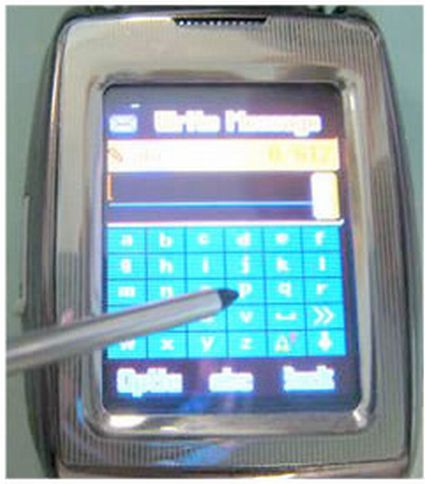 The ultimate version of the world's smallest mobile phone M500 designed by SMS Technology Australia is now set to hit our shelves with luxurious full metal strap bracelets.
This upgraded phone comes with an extended stylus of two inches, battery and some additional software upgrades that comprises Pop3 email and instant messaging software. The water-resistant M500 functions on 850 MHz, 900 MHz, 1800 MHz and 1900 MHz GSM Quad band frequencies and sports a GSM SIM card to use M500 globally.
In addition, it features a built-in MP3 and MP4 player, Voice Bluetooth, Data Bluetooth, Pop3 email and 128MB standard memory and U Disk functionality for all JM2E applications. With a 1.5 – inch color TFT Touch screen, the tiny marvel weighs just 60g. The manufacturing levels of the world's smallest mobile phone M500 is 250,000 units a month and it will hit shelves globally on September 10th 2007.
Via: Fareastgizmos