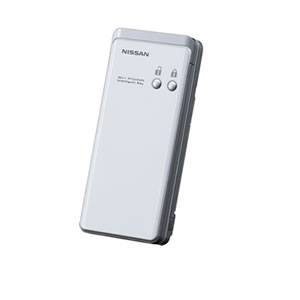 Target Consumers – Those who enjoy updated technologies on their mobile phone
Should they buy it? – Yes but provided they own the compatible Nissan cars.
Why?
When a carmaker, a telecom company and an electronic giant join hands, the outcome is bound to be mind-blowing. Imagine being able to open or lock car doors, or start and stop car engines using your cell phone. Although Nissan's Intelligent Key technology is currently in use in more than 9 million of its car. This will be the first instance where a mobile phone will be able to perform the functions. Sharp is developing the phone for Nissan, which will be marketed by NTT DOCOMO.

Technical Specifications:
Sharp will be using electromagnetic technologies for the new handsets that feature Nissan's electronic intelligent-key concept. However, Nissan says that manual key option for the cars will also be available.
Pricing & Availability:
The handsets will be demonstrated at CEATEC Japan 2008, which begins from the 30th of this month. Hopefully, the handsets will be available from 2009.
Source NTTDOCOMO