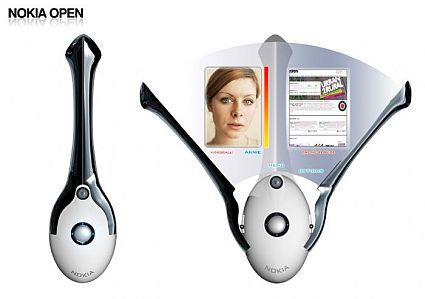 So, this cellphone concept has been announced as the winner of the Nokia Open cell-phone concept competition. Designed by Spanish graphics artist Hugo Danti, the concept mobile device shows off a scrollable touchscreen LCD screen and allows the users to adjust the space on screen to each function such as video conferencing and internet navigation simultaneously.
This looks like someone has designed an amazing concept for e-ink display. Well, there is a button in the middle that functions like a context-sensitive key for swapping between the device's different functions.
The LCD screen is claimed to boast features like bistable pixels and normal paper-like light reflection as possessed by e-paper and rollable displays. Let's see if this one gets the real shape or not.