At the very moment, if I am asked to name the two best camera phones available in the market, I will say Nokia N93 and the Sony Ericsson K800 for sure. While the Sony Ericsson's K800 enhance the image capturing with its professional grade digital camera that has Xenon flash, the Nokia N93 that comes in a camcorder design boasts a lot about its shooter.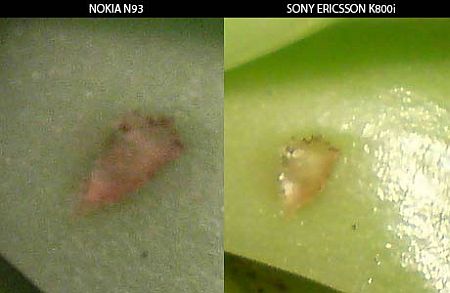 The most interesting thing is that the Nokia N93 features 3.2-megapixel resolution and 3x optical zoom while the Sony Ericsson K800 also brags 3.2-megapixel resolution but it hasn't any zoom at all.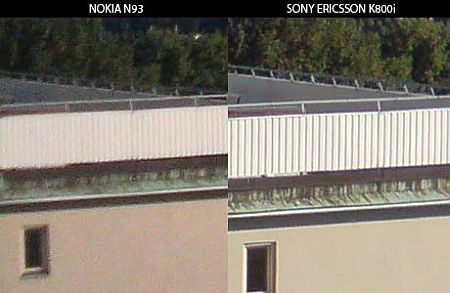 The Sony Ericsson K800, being slimmer and lightweight than the N93 delivers less noisy imaging results than the N93. On the other hand, the Nokia N93 is quite bulky owing to its heavy weight of 180 grams as compared to K800's 115 grams. Moreover, the K800 boasts flash that makes it a good choice for the party things while the N93 lacks the flash.
In nutshell, The Sony Ericsson K800 seems to be a winner.
Read: Gadgets.Fosfor