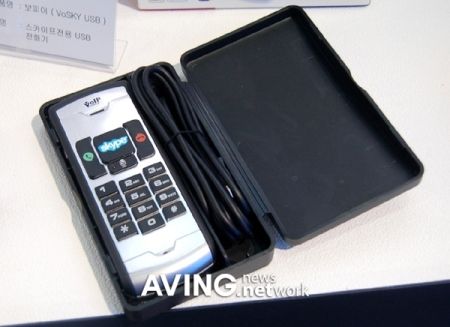 Latest in the VoIP phone category is vTraveller from PDT which was displayed in 'VoIP/IPTV WORLD 2006.
The phone has the dimensions of 5cm x 12.5cm x 2.3cm and lets you make phone calls were ever you roam.
The phone comes with a USB cable which is attached to handset and then plugged into a PC or a laptop.
The phone may seem small but has lots of features like message and connection indicator via LED light, a voice recognition technology and a wide band circuit so that every time you call you hear crystal clear sound.
You can access all the features of Skype by this phone so that once connected you do not need to return to your PC/Laptop.
The phone also provides downloadable ringtones and supports MP3 and WAV files.
The phone is available for around A£29.95.