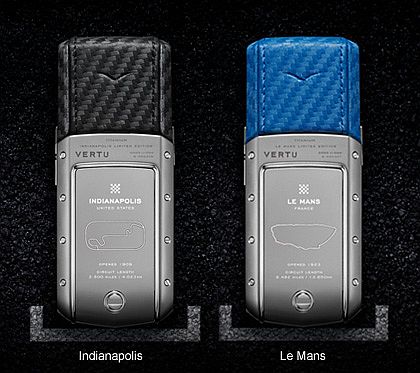 The renowned Vertu has extended its Racetrack Legends line of Ascent's by adding two new editions to it-the Le Mans and Indianapolis Ascent. As expected, the new Ascent phones are wrapped in chic finished leather that has the looks of carbon fiber.
The Indianapolis edition has a blue leather cover while the Le Mans is wrapped in tempting black. Vertu will also offer a boxed set of all the six Racetrack Legends phones that will comprise the Monza edition and the Silverstone edition. The remaining two are colored in yellow and grey.
No words on the pricing of Le Mans and the Indianapolis Ascents. But, one thing is for sure that they won't come cheap.
Via: Sybarites