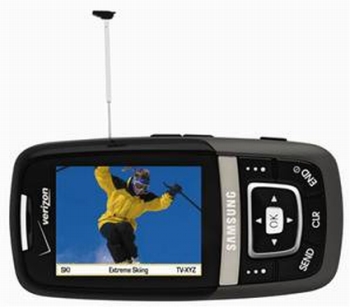 To enable users to watch televisions on their mobile phones Verizon has finally launched its V CAST Mobile TV service.
However the company has exposed various CDMA phones at CTIA convention that sports mobile TV system but among them two phones touts aloud for their stylish and handy looks. The two models are Samsung SCH-u620 and LG's VX9400.
This V CAST Mobile TV service is currently available in two dozens cities across the country that currently features eight available TV channels– CBS Mobile, Comedy Central, ESPN, Fox Mobile, MTV, NBC 2 Go, NBC News 2 Go and Nickelodeon.
Samsung SCH-u620 comes with all the V CAST services and features 1.3 megapixel built-in camera, Bluetooth stereo headset compatibility, micro-SD expansion slot, TV antenna to support mobile TV service and many other common specs that you can expect from a 2007 wireless device.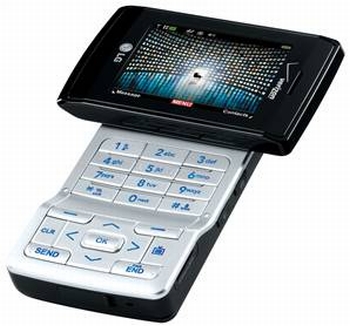 The other handset called LG's VX9400 also comprises all advanced mobile phone specs but it enables users to rotate the screen into horizontal position to get normal TV viewing and superior battery back-up as compared to other phones.
The Samsung SCH-u620 costs $149.99 and LG VX9400 costs $199.99 (both after $50 rebates) when purchased with a service agreement.
Via: Msnbc