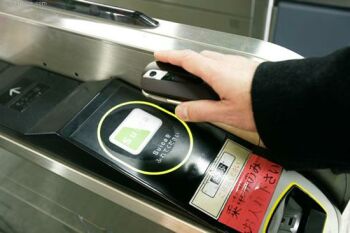 Now mobile phone user can use their mobile phones as train tickets also. According to France's Bouygues Telecom, that company is testing a travel card, which is integrated into a mobile phone in trail covering the entire Paris mass transit authority (RATP) and Transilien SNCF suburban transit network in the Paris region.
The company is trying to use mobile phone as train ticket also. Bouygues Telecom and the RATP are testing the contact less technology. Transilien SNCF has decided to join the second phase of the trail, which will involve about 100 customers.
The aim of this phase is to use mobile phone as travel cards in daily use in the transport network through the use of contactless technology. Paris has most extensive contactless infrastructure in Europe. Gemalto is providing the sim cards for this new service, while NEC is supporting for the mobile handsets and Inside Contactless for the Near Field Communication (NFC) contactless components.
Via: Cellular News