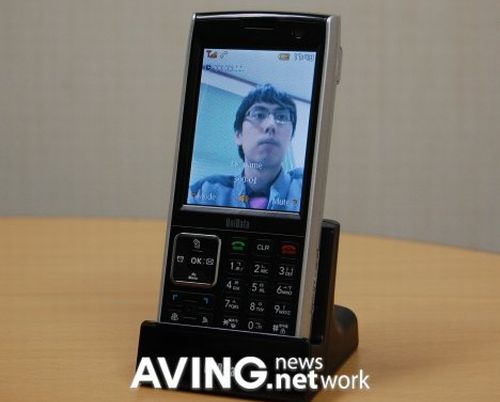 Unidata has just unveiled a new Wi-Fi phone, dubbed SQ-3000 and hopes to flaunt it at the CeBIT '09. With features like high-resolution video telephony and a great form factor, this candybar handset deserves a fleeting look for sure. All you need is a high speed connection to see live videos streaming on your mobile. Also, it comes with 3 hours of video calling and 6 hours of voice calling time. Impressive indeed!

Technical Specifications: A 2.8 inch touch screen display with 240 x 320 resolution, 30 fps video recording/playback, G.722.2 Wide-band audio codec, XHTML browser, Wi-Fi connectivity, MP3/MP4 playback and conference call capability.

Pricing & Availability: No word on suggested pricing and availability as yet.
Via: Uberphones