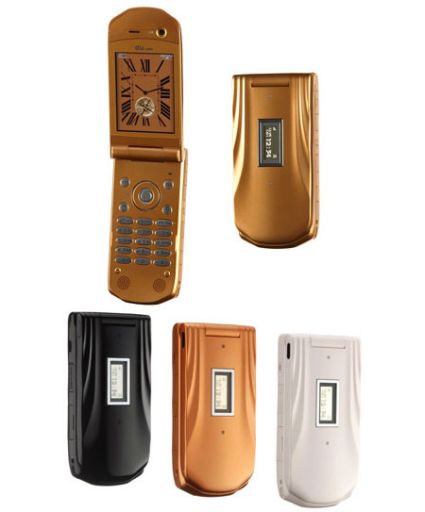 This new cellphone by Toshiba is a mixture of old and new. What will surprise you the most in this Drape also called W46T is the analog clock that hides the 2.6-inch QVGA display.
That's not all the cell has a 3-megapixel camera, a micro SD card slot and Sony's earphones. It will be marketed in Japan by au (Japanese service provider) and the users can exchange this for standard phone.
The phone will be available in Bronze, black and white color but there is no word on the pricing as yet.
Via: Ubergizmo