Introduction
In the modern era, from kids to adults, all are addicted to modern technologies like cellphones. Playing games in cellphone not only brings fun but also it helps to think and bring out their own imagination. Cellphone games gives best entertaining fun, improve the word building abilities and of course restricts loneliness. Let us see the top 5 most popular cellphone games
1. Words with Friends / Wordfeud
This is a thrilling word building game. If somebody feels that their friends are not playing scrabble game with them, Words with Friend brings absolute features to play. The game comes up with sleek design and smooth interface. Moreover, it is available to play on iPad, iPhone, iPod touch, Android and Facebook absolutely free of cost. The features include searching by username, email address and phone numbers from the contact list and also posting invitations via facebook or email for playing.
2. Angry Birds
Angry Birds Game is an online puzzle game produced by Rovio Mobiles. The gamers are able to launch the flock of multi colored birds which retrieve their eggs from evil green pigs. They follow different demolition ways. The eggs are the ultimate winning chance of continuing their line of species. The initial start is interesting as the birds start their mission and chase the evil Green Pigs for stealing their valuable eggs. In the advanced levels, birds will get special abilities like a blue bird is able to get separated into three birds etc. This fun provoking game is available to play on iPhone, Android
3. Snake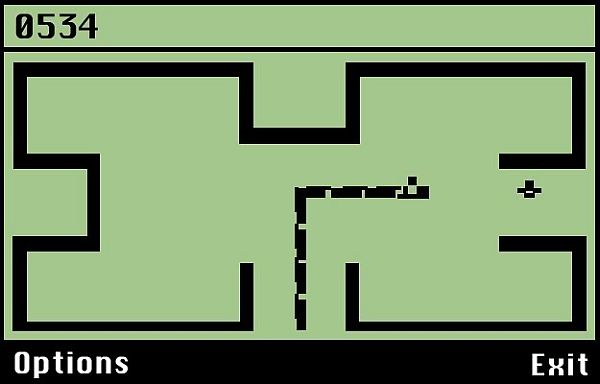 Snake being one of the oldest mobile games (almost 13 years old), initially developed for Nokia 6100 series and now it is getting used for almost 350 million devices worldwide. Because of this chronology, snake game never fades in its glory. More interesting part of this game is the dynamic feature of the growing snake and occupying more of the space wherever it moves. The highlight is fascinating look of the iconic image of a snake eating its own tail.
4. Tower Bloxx
Digital Chocolate developed Tower Bloxx as a strategy as well as puzzle mobile video game containing two types of gameplay namely "Build city" and "Quick game". Quick game is an endless mode kind of game without any rules and hence loved by gamers who do not want to have any restrictions. Build city is a structured puzzle game which follows many principles for building the city. Some of the gamers need to build residential towers in blue color, commercial towers in red, official in green and luxury towers in yellow colors. Depends upon the skill of the player, people can occupy the buildings and accordingly it is named as Town, city, Metropolis etc. There are certain predefined rules available for building different coloured buildings and the players simply love them without any doubt.
5. Drop 7
Drop 7 game has simple appealing appearance that provides an endless form of game-play. Construct of Drop 7 is that for working, players are given a seven-by-seven grid space. The score points will be added depending upon the removal of elements of circle. Bonus points are also there for complete removal of same elements, creating same elements in a row etc., Players will earn even greater bonuses for completing levels.