People may have snapped up a BlackBerry to keep their social life very much on toes but not everyone knows how to type really quick on the device. However, consumers who have been living their life on a BlackBerry for years would surely have found a possible way to speed up their type. Although there are several applications available through the BlackBerry Apps World to help users accelerate their typing, composing messages or replying to an e-mail without straining thumbs may not look so simple. So whether you have owned the handset for a long time or have just bought a new one, we are providing you with some quick tips that will help you get faster with typing on your BlackBerry. Take a look!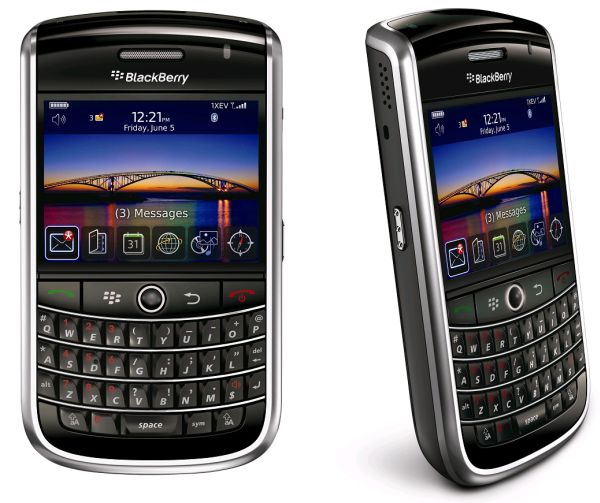 1. Know your BlackBerry
Getting familiar with the BlackBerry's button arrangement is extremely important for any new BlackBerry user. Once you become well-acquainted with your phone's button layout, typing intuitively will transmogrify into an easy task for you.
2. Use suggested spellings
By default, your BlackBerry model features the ability to underline words that it does not recognize. To correct spellings while you type, place the cursor in the particular underlined word and click the trackpad. After which, you can simply replace the wrongly spelled word with a suggested spelling.
3. Avoid same spelling errors
Your BlackBerry also saves on time by enabling you to shun away from all instances of the same spelling error. You can effortlessly ignore the very same error by pressing the Menu key and clicking 'Ignore All.'
4. Slide
Slide – can be considered as another useful and easy tip to improve your BlackBerry typing speed. Practicing Slide technique will also allow you to press each key on the keyboard with consistency whilst making fewer errors. If you press some keys harder and end up typing with errors, the stated technique will help you type long blocks of text with utmost ease and efficiency.
5. Predictive text
If your BlackBerry phone lends support to predictive text, benefit the most from it. Though the 'predictive text' feature may appear a bit uncomfortable to those who haven't used the facility or don't use it too often, using it definitely helps one type in faster.
6. Auto Text
The Auto Text feature which has been incorporated into BlackBerry topples as another useful trick to help you get faster. By taking advantage of Auto Text, you can add your own words that you type quite often. Including slang or computer shorthand will further help you type faster.
7. Download TyperLearner Application
As it goes without stating that RIM has always been endeavoring to dedicate feature-rich applications to its users across the world. Under its vast selection of utility apps, users can even thin of downloading the purposive TyperLearner that aims at simplifying the whole process of composing messages and emails on a BlackBerry device. To help you get well versed, the app comes integrated with 48 different lessons and a user-friendly interface. By taking advantage of TyperLearner, users can now seamlessly move their thumbs while texting and put their newly acquired skills through examination.
8. Don't use a period
Avoid using a period. Those who need to type really quick can now hit the space bar twice and let your BlackBerry insert one for you. You are no longer required to hit Alt+M to get a period.
9. Voice mode
If your BlackBerry has been embedded with a voice mode, you can play on it to get your work done instantly. For those not so aware, the stated mode helps one dictate a message on their handset. The words spoken are written into the message using voice recognition.
10. Store most common phrases as templates
Users can also store their frequently used phrases as templates, thus being enabled to write a message really fast.
11. Skip shift key
You can skip the shift key on your BlackBerry. If you want a capital letter, you can now facilely enable your device to turn a letter into capital by just holding down the letter.
12. Click spacebar for @ symbol
Also, when we are typing an email address, we can skip the tedious process of hitting the shift key to get the @ or . symbol. You can simply hit the spacebar and let your phone insert the @ symbol after the first space and a . after each additional space.
13. Press Alt + Right/Left for Caps and Num Lock
Activating caps lock and num lock couldn't be simpler on your BlackBerry keyboard. You can type in really faster by pressing Alt and Right Shift for the activation of Caps Lock and Alt + Left shift for Num Lock.
14. Practice
At last, practice well to get a complete hang of it.