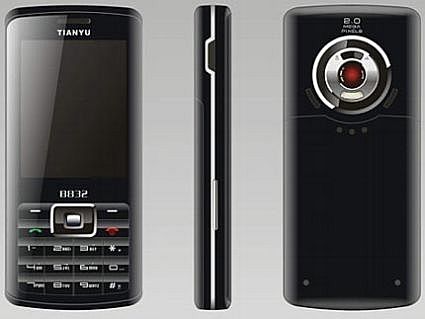 Tianyu B832 is a crime fighting phone from China a land where they have some strictest laws that governs the most populous nation.
It's most important feature is that if ever this phone gets stolen and the thief tries to change the sim or make a call it will send SMS to your old number or the number given by you giving details of the phone were abouts that will help the police to track your phone.
You can also remotely lock your phone no matter in what carrier it's operating after being stolen.
Phone has a 2-megapixel camera supported by 2.4-inch QVGA TFT display. This dual-band GSM handset also has TV out, Bluetooth, microSD card slot and the camera can also be used as webcam.
The phone is priced at US $225 and is exclusively available in china but may be released outside the country if the response at home is good.
Via: Crave