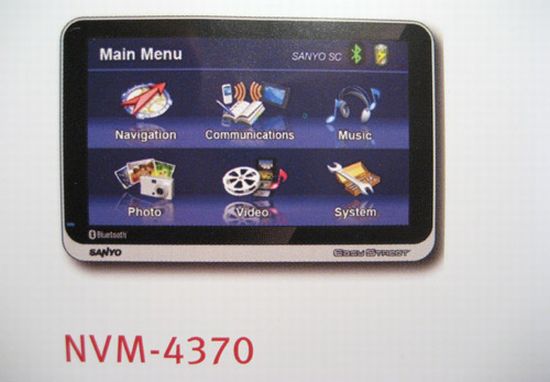 Sanyo, the Japanese giant is listed as a Fortune 500 company but the ground reality remains that it hasn't been able to break free in the GPS navigation market, but all that may change very soon for the company has expanded its line-up of the same with new models.
Familiarly known as the EasyStreet Line-Up, three new models namely , NVM-4370, NVM-4350, and NVM-4330 have been added to it. Although the form factor is the same, they do offer a feature or two different from the other. NVM-4330 is the base model, 350 is the higher variant offering blue-tooth with a built-in-microphone for hands free calling and 370 is the highest variant adding FM transmitter to the other features.

All three models have a 4.3″ wide screen format touchscreen LCD , coupled with other attractive features such as a 4GB memory, SD card slot and other impressive affixations. The price ranges from $310 to $380 for the highest model.
[Via]