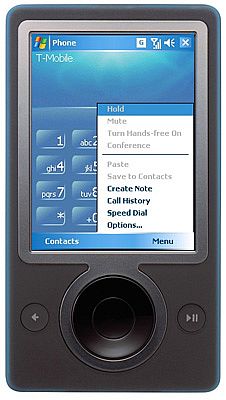 It seems like both the Apple and Microsoft are doing their darn good to exploit the digital music market. While the Apple's iPhone created hype in the market, Microsoft has revealed that a Zune-branded phone is a part of their future plans.
Chris Stephenson, GM for Zune, cited in a press, "A Zune phone is definitely part of the future of this brand."
There are no precise details about the device at the moment. Apple has been ruling the music market for so many years. It looks like Microsoft is on the way to give a stiff competition now. We used to talk about the Zune music player and now we have the Zune phone to talk about.
Via: Engadget