The sexy looking SavaJe-based Jasper S20 mobile phone is not a run of the mill cellphone aimed at girls but a high-tech Java powered mobile that supports JSR-209 specifications for the very first time.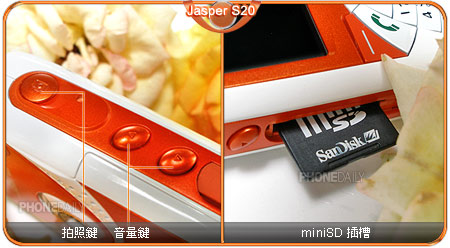 Developed by Group Sense Limited of Hong Kong, the new Jasper S20 will enable the Java Platform Micro Edition application developers to develop superior mobile interfaces and use the Swing, Java2D Graphics and Imaging, and Image I/O.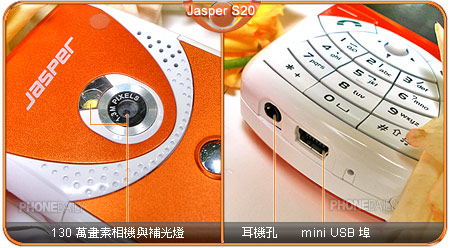 Let's get back to the spicy specifications of the Jasper S20 that include a 1.3-megapixel camera, 5-way joystick, Media player, and the USB support. The most alluring thing about its looks is its inimitable keypad dressed in orange and white. No words on the availability date of the Jasper S20.
Via: Slashphone