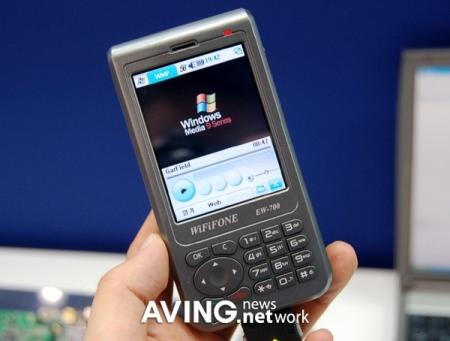 While the new Samsung EW-700 scores good points for possessing WiFi functionality to offer the full VoIP connectivity along with a good pack of a smartphone application, the good guys at Samsung have made a notable mistake by depriving the EW-700 from the GSM/3G connectivity.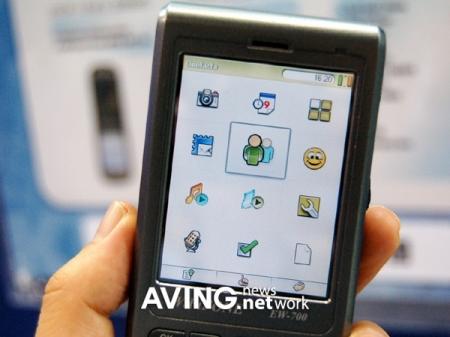 Anyway, the new Samsung EW-700 smartphone comes equipped with a 2-megapixel camera, camcorder capability, web browser, messenger, MP3 player and movie player. Well, the keypad design is bit different too.
I am really surprised why they didn't bless the smartphone with the essential GSM/3G connectivity. To access the WiFi functionalities, you need to be in a WiFi hotspot. No words on pricing and availability.
Via: MobileMentalism