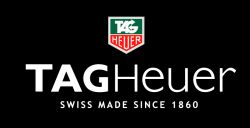 We are going to witness another fashion phone after the Prada & LG recently unveiled theirs. This time around it is Tag Heuer that's jumping in the mobile arena in partnership with France's ModeLabs.
If we look back lots have happened in the luxury phone industry with Gresso, Goldvish and D&G RAZR all trying to usurp the position of Vertu in the luxury phone segment.
ModeLabs was also recently in news when they revealed there concept phones that supposedly get charged by the kinetic energy.
While not much info is available but we know this much that this new phone will have a stainless steel body and will have some similarities with Tag Heuer watches.
The latest LG& Prada combine phone looks good let's see what design these two come up with. Keep reading as we will keep you posted on the latest on this front.
Via: Sybarites