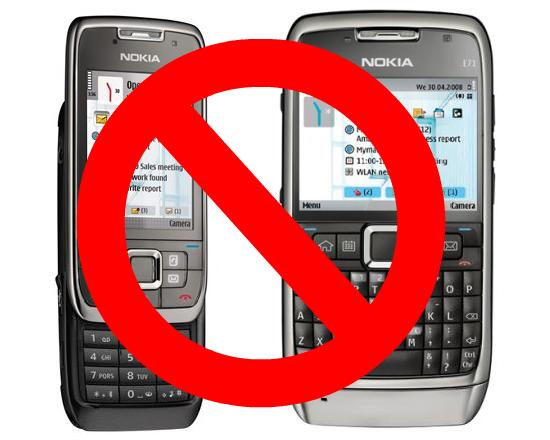 Just yesterday we were talking about the absence of BlackBerry Connect client from E66 and E71 and today comes an official announcement about the sweet love affair ending between Nokia E-Series and BlackBerry. From now on there won't be any BlackBerry Connect client on Nokia E-Series mobile phones so BlackBerry lovers look elsewhere. Nokia had previously sited Google and RIM as major threats to its market share and is now looking to take total control of E-mail market itself.
Simon Ainsle of Nokia said,
RIM are a competitor and have done a reasonable job in a space that is traditionally ours, so it's no great surprise that we see this as an opportunity to give consumers a proper choice on what email solution they want.
So Nokia now wants to choose between the BlackBerry phones and their phones. I bet that average Email addicted businessman will go for BlackBerry. Obviously there are gazzilions of email solutions for getting mails on Symbian60 mobile but BlackBerry is to 'Email on the go' what Nokia is to 'multimedia on the go,' so Nokia will have to try hard to compete.
Via: BoyGeniusReport