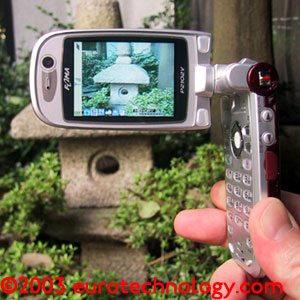 While Motorola predicted that the cellphones will cost less than $15 by the year 2008, Texas Instruments has taken wrap off its preparation to produce a chip named "eCosto" that will put the video cell phones in the hands of customers for a very meager price. They have planned to merge the multimedia functionalities and the indispensable communications and processing functions of the cellphone on the same silicon chip.
I had earlier told you about the TI's previous chip LoCosto that was integrated in Motorola W220 for the very first time. The eCosto phones will score over the LoCosto phones as the new eCosto phones will provide support for 3-megapixel cameras and video at 30fps.
Well, the LoCosto phones cost around $30 while TI has predicted that the rates will drop down further in the coming time and we can see the phones costing sub-$20. Same will be the case with eCosto phones. You don't need to get over excited as TI hasn't produced the eCosto chip yet. The eCosto samples will be offered to manufacturers in 2007 and we could probably get the eCosto phones sometime in 2008.
Via: News.com