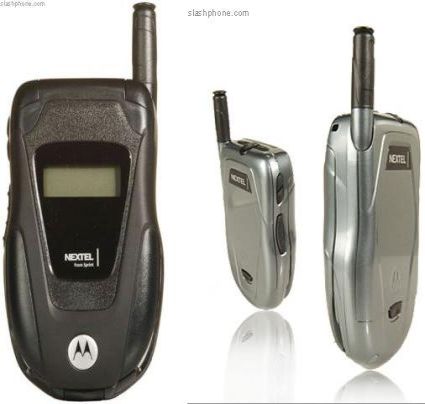 It's a re-launch of the Motorola ic502 now named Motorola Buzz ic502 and Motorola ic402 named as Motorola Blend ic402 by Sprint.
The Buzz and blend will use both Nextel and Sprint networks for two purposes Nextel's iDEN services can be used for instant walkie-talkie and the Sprints nationwide Network (CDMA) foe sending and receiving SMS and making calls.
These PowerSource phones will use both the networks and the users will be able to switch between them instantaneously.
Buzz is a rugged phone conforming to 810F military specification and is resistant to dust , shock and vibration. This colored handset weighs 4.1lbs and is available in Black, blue and sterling silver colors.
Its price without contract is $249.99 and with two years contract it can be had for as low as $59.99.

Blend is the other clamshell phone with stylish looks and small in size. Currently priced at $229.99 but with two years contract it will be priced at $39.99.
Both handsets are GPS enabled with TeleNav navigational system. The users will receive one bill irrespective of the services they use.
Via: Slashphone