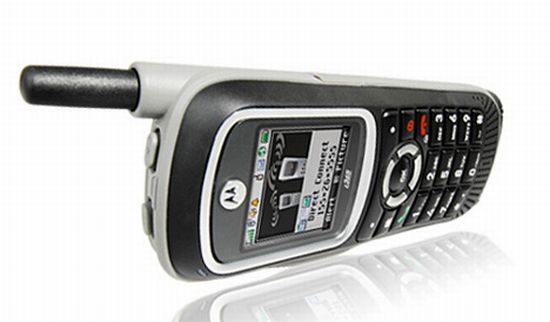 Motorola introduces i365IS phone for explosive environs via Sprint. While IS stands for intrinsically safe, this handset offers resistance to ignitable gasses, vapors or dust. This PTT cellphone supports Group Connect, International Direct Connect and restricted Direct TalkSM. I am a sucker for novelty and toughness, so I am all praise for this rugged mobile that won't succumb to humidity, blowing rain and vibrations. Ultra-low voltage batteries make it the safest cellphone ever.
Technical Specifications: It features a 64K color display with 130 x 130 pixels, second line service, Bluetooth, speakerphone and GPS navigation.

Pricing & Availability: As of now, Sprint is quiet regarding its plans to vend it. Keep watching this space!
Via: Unwired View