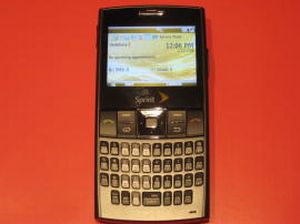 Caught between lack of choice handsets and world-roaming? Then, here is some good jet-setting news, oops sorry, good news for jet-setters! Most of the frequently-traveling class of Sprint customers will have a choice to make between the RIM BlackBerry 8830's world edition and Samsung Ace. Sprint has acknowledged the dilemma of its present day customers who wish to go for world roaming but not with a BlackBerry.
Sprint has definitely taken care of its customers in terms of money and ease of use. The dual-mode CDMA/GSM enabled Samsung Ace will allow the users to stick to the Sprint CDMA network for national use and smartly put a GSM SIM for international use. Not only this, but the user is free to take out the SIM card from sprint and use a local SIM for making cost-effective calls.
A look alike of Samsung BlackJack, Samsung Ace is more fun to use with softer use buttons and narrower body. It also has a redesigned QWERTY keyboard. Running on a Windows Mobile 6 Standard mobile edition, this phone is equipped with Windows Live integration. Other regular features include push E-mail, Bluetooth and 1.3 megapixel camera.
Priced at around $199.99, this smartphone also supports EV-DO, meaning it allows to view Sprint TV on demand. You also get a two-year contract with the phone.
Source: Crave