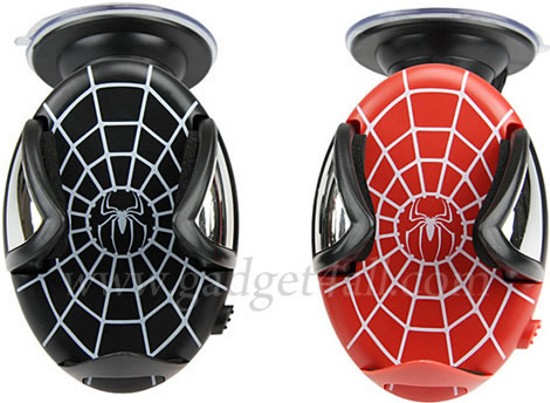 The mere sight of it left me disgusted and I have no further words to define it. Being a Spiderman fan since childhood, I was never expecting to see something as stupid as this. This mobile holder for car is something I won't accept even for a gift. I mean, it's ok to have a Spiderman mobile holder in your car but this one is more like 'Spiderman's half-headed mobile holder with eyes on'. This holder is shaped as Spiderman's head and Spiderman's eyes (flexible, if I must add) hold your phone in place.
If (somehow) you want to get your hands on Spiderman's half-headed mobile holder then let me tell you that it is available in normal red color and in black (venom style) color. It can hold anything with the width of 45mm to 95mm, which pretty much covers everything from MP4 players to PDAs.
It measures 145 x 75 x 75 mm and weighs 200g. You can buy it from gadget4all for $17.
Via: GeekAlerts