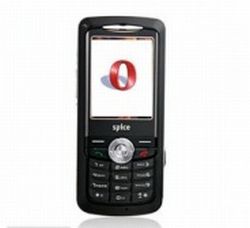 Indian Mobile Company Spice is back in news as they are now first Indian handset manufacturer to offer PC-like full web browsing experience with Opera Mini. Opera is quite famous in India as it's in rest of the world, when it comes to web browsing, be it mobile phone or personal computers. Embedding Opera mini into devices will enable Spice users to experience full featured web browsing on their handsets.
CEO of Spice Mobiles, Kunal Ahooja said,
Opera Mini offers a competitive edge to Spice Mobile. With Opera Mini, our users will be able to access any web site they desire. The functionality will keep users in touch with the world while on the move. Moreover, the Opera Mini browser ensures desktop-like experience as it automatically customizes the size and look of web sites to fit the mobile screen.
Via: Mobile-ent