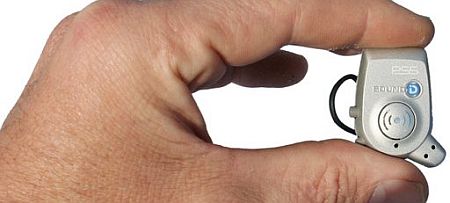 If you think that the pictured above is just another run-of-the-mill phone headset, you are a bit right and a bit mistaken. Let's not beat about the bush and come to the point. PSS-SoundMate and PSS-SoundFlavors are a sort of super hearing gadget that will offer you the walkie-talkie experience. The most appealing feature is their miniature make.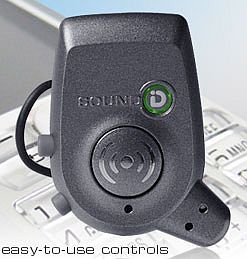 It works using four modes that are described below:
Amplification Mode: This mode lessens the background noise and delivers high-quality surround sound along with amplifying the voice.
Phone Mode: This mode allows quality conversation with a Bluetooth enabled cellphone
CompanionLink Mode: It sends the voice right into your ear from the CompanionLink placed at a distance via Bluetooth.
One2One Mode: This mode enables crisp communication in noisy places with its one-on-one conversation mechanism.
While the SoundMate model priced at $249 boasts Phone Mode, CompanionLink Mode and One2One Mode, the SoundFlavors priced $699 has all the four modes. The SoundFlavor comes with an additional wireless Mic.
Via: Gizmodo