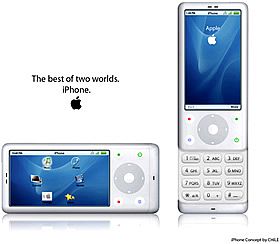 If you are still doubtful about the Apple iPhone and its Cingular-ecxlusive launch in 2007, Apple has put an end to an array of rumors by filing a trademark for the iPhone in a "Far Eastern" trademark office. The iPhone is expounded as:
Handheld and mobile digital electronic devices for the sending and receiving of telephone calls, faxes, electronic mail, and other digital data; MP3 and other digital format audio players.
All that is left now is to get the real Apple iPhone in our hands and play with it next year.
Via: Gizmodo