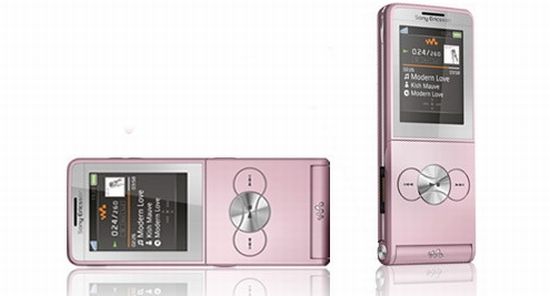 Redefine the pleasure your Valentine experiences this Valentine upon receiving this beautiful token of love! Having same features as the regular one, Sony Ericsson's W350 is specially crafted in pink for the occasion.
Technical Specifications: Quad-Band GSM, 1.3-megapixel camera with 4x digital zoom, Bluetooth and USB connectivity, a built-in web browser, 14MB internal memory, Memory Stick Micro card slot (up to 4GB supported) and 262,144-color TFT screen with 176×220 pixels, 7 hours of talk time and 300 hours of standby.
Pricing & Availability: With no word on suggested pricing as such, you might see it coming this week itself.
Via: Unwiredview