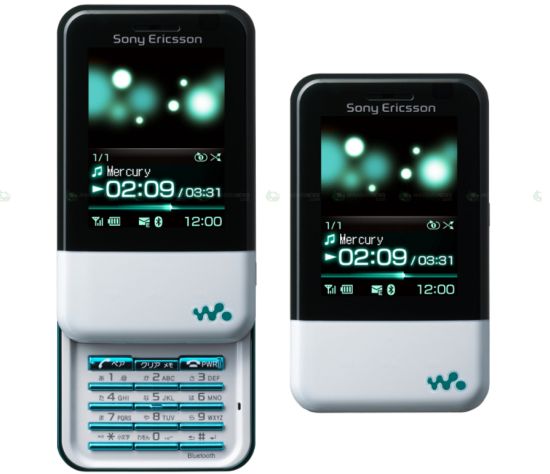 Target Customers: Music lovers.
The latest from the house of Sony Ericsson is the Xmini, a tiny walkman phone launched in Japan. The Sony Ericsson Xmini is, without a doubt, one of the smallest handsets we've seen till date as it's just 75mm tall and weighs in at a mere 75g. Unlike the high-end Japanese phones we have been seeing lately, the Xmini doesn't have a stunning display or a 5-megapixel camera. The only USP with the Xmini is its small form size, dedicated music keys and a design that looks like a regular PMP when closed, but opens to reveal a full phone. Au KDDI will carry the Xmini in Japan, so it will be is compatible with KDDI's LISMO Video service and EZ 'Chaku Uta' service for audio downloads.
Technical Specifications: A 1.8-inch 320 x 240 pixels TFT display, CDMA connectivity, Stereo sound, Bluetooth, Email functionality and 4GB of internal memory.
Pricing & Availability: The Japan-only Sony Ericsson Xmini will be released by the end of this month for an unknown price.
Via: Slashgear