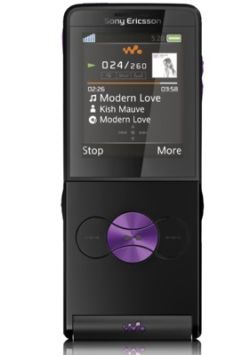 With the innumerable number of mobile phones being released in the market, I get a feeling that it's the mobile season. In order to compete with Motorola and Samsung, Sony Ericsson is coming up with yet another model — the Ericsson W350.
This phone has a walkman in it. The top of the phone is basically a walkman with key features like — play, pause and scroll. You won't even have to open the flip top to listen to music. The W350 lets you transfer music from CD to your computer. The USB cable that is provided with the phone does this trick. This cool gizmo from Sony let's you listen to music for about 15 hours.
The phone will be equipped with things like album art, Mega Bass, Media player, and even a 1.3 mega pixel camera. It also comes with a 4 times digital zoom. Besides this, it let's you picture blog. How cool is that! The Sony Ericsson W350 lets the users access the internet as well. If you are wondering about the phone memory, the memory card supports about 512 MB of memory stick. The phone is due at Q2 2008.
Image: Mobilesworld