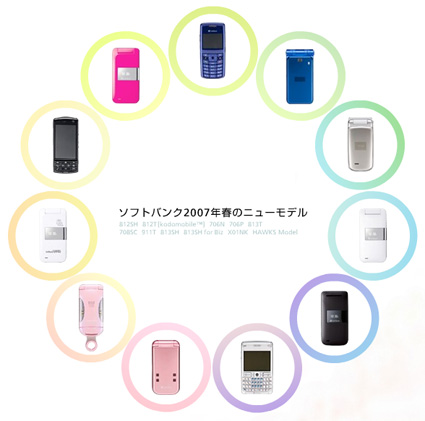 The trinity of operators in Japan have gone in an overdrive or they are just bragging the technological advancement of there country. After NTT DoCoMo and KDDI launched 10-10 cellphones each it was the turn of Softbank to go crazy with 10 of its own summer collection.
No operator in the world could match this as the normal ones will see max of 5 to 8 new devices launched in the whole calendar year but let's sum up the launch and what phones are available.
Main companies that feature in this gamut are Samsung, Nokia, Panasonic, Sharp, NEC and Toshiba.
Samsung has its 708SC while Sharp will add two phones 812SH and 813SH in this line.
Nokia N62 is launched as X01NK while Toshiba comes with 911T, 812T and 813T. Panasonic's 706P and NEC's 706N will also see the light of day in this line-up.
812T is the kid phone so is old but the sets to look out for in this gamut are 812SH, 706P, 911T.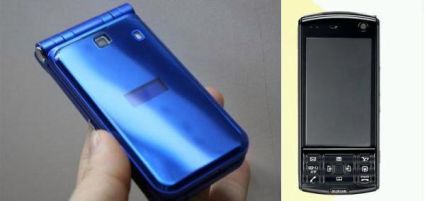 812SH is available in 20 color variant while Toshiba 911T (on the left in Pic above) will see the display of 800 x 480 pixel Hitachi resolution that we saw in Hitachi W51H. It will have 3.2-megapixel camera with A2DP, 1seg TV tuner with 1GB internal memory with the option for microSD card slot.
The other set to look out for will be Panasonic 706p which is a W-CDMA phone with a 2-megapixel cam and QVGA display. The phone will have a Bluetooth, microSD slot HTML browser and music player. The phone will be available in 5 color variants.
Via: Engadgetmobile