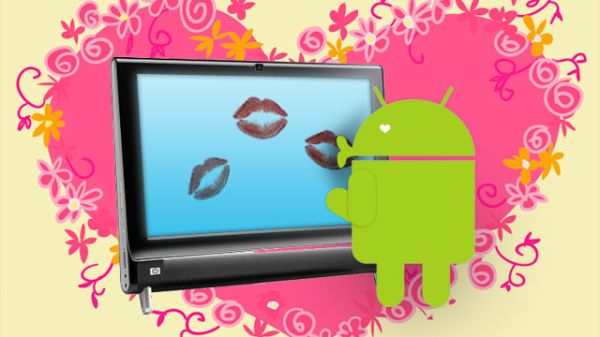 The Project:
A bit of setup and can help you sync your Android phone with the best Window programs that too easily. If web apps are not your game and you instead prefer desktop apps then the Androids Google centric nature might just turn out to be slightly annoying for you. The Android phones are designed in a way so as to directly sync with programs like iTunes and Outlook. Google web services can be easily used via Android. It's good that you can sync the Google data with the favorite desktop programs. This way you can maintain your email, calendars and contacts well up to date right on your phone and PC.
Difficulty Level: Moderately Challenging
Time required: It varies person to person
Estimated cost: NA
Resources required
Mini SD card of 8GB or 16GB
USB Cable
Phone
PC/Laptop
Instructions
Outlook for setting up a Gmail account
An Outlook based Gmail account is really simple to have. Through the Gmail's Forwarding setting click on the option of Enable IMAP. Save these changes and then close the Gmail link. open up Outlook and in the File option look for Account settings. Go this option and opt for the addition of a new account. Hit the New button under the tab that 's there for the Email. Check the box that is there for Manual configuration of server settings. Then hit the Next button. After this step you can pick Internet Emailing. After picking this option, type in your name and your Gmail address under the section of user details. Type your account below the Server Type option and the incoming one should be imap.gmail.com while the outgoing one should be smtp.gmail.com.
For the Logon section type your mail address and then the password that you have for Gmail.
After this go over to more settings. In the Advanced tab change the incoming server number to 933 and SSL encryption. The outgoing one should be changed to 587 and TLS encryption. Head to the Outgoing Server Tab and tick on the box which says that the server requires authentication. Press Ok and then jump to Next. Once you are logged in, the messages will be transferred from, Gmail to your Outlook Inbox. With this you can exchange mails through the Outlook mailbox. The same can be followed for Thunderbird too if you are not pretty fine with Outlook.
Contacts being Synced in with Outlook
There is no particular way of syncing contact with Outlook. Therefore the best free way of doing this would be via web service Soocial. For this you need to go the homepage of Soocial and create an account. After this is done you need to click on the Add Gmail button. After shuffling through the steps hit the Grant Access button. On the setup page choose the option of merging Gmail with Soocial. Mail me back option should also be selected for a confirmed success. At the end click the connect button for Gmail.
After a while you will notice that the Soocial contact list has your Gmail contacts. After this switch to the connections part then hit the add outlook button. This step will take you to the Outlook Sync Client download option. Accept, download and then begin.
Then open Outlook and select the Add-Ins Tab. After this go to the More option and click on open Soocial Preferences. Log in using the account details of your Soocial account and the go for Sync Now button. After this is over you can see all the Gmail contacts in the address book of your Outlook program.
Soocial is great for up to 250 contacts. However if you have more than 250 contacts then you will have to pay some bucks for the service. If you have Thunderbird instead of Outlook then you simply have to use the Google Contacts add-on for the syncing of your address book.
Calender syncing with Outlook
Google calendar is an important feature that needs to be synced with Outlook. It has a tool called Google Calendar Sync that has the exact function of syncing and it does this very well. You just need to download the application and put it on for functioning. Then all you need to do is to pick the sync time and save. For Thunderbird users the Provider for Google Calendar add-on will be a great option for 2-way sync seamlessly.
Frequently asked questions
1. Is Soocial a free service?
Ans: Soocial is free for up to 250 contacts. Over this one just has to download the application and place it on for functioning. After this if your contacts exceed the list of 250 members then you will have to pay a small amount.
Quick tips
Use a memory card to make syncing simple and more reliable.