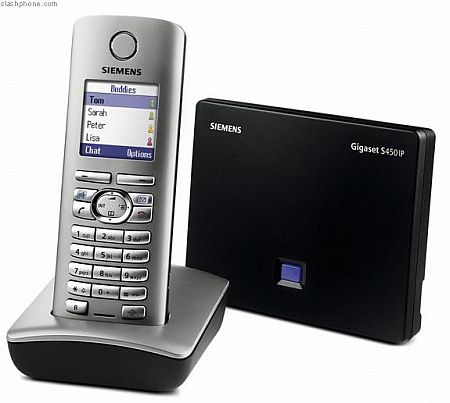 While Logitech and Philips have already rolled out phones that offer the low cost calling via internet without the need of a PC, the Siemens has also joined the team by announcing the new Gigaset S450 IP cordless phone that offers an analogue fixed line connection in addition to the LAN connection.
The Gigaset S450 IP allows the users to switch over their internet or local calls at the mere touch of a button. It boasts wide color screen (128 x 128 Pixel) to display the info of the incoming e-mails and messages. The built-in speakers offer a good quality sound while its telephone directory can store upto 150 entries.
The Siemens Gigaset S450 IP phone will make its move into the market next month with a suggested price of 129.95 Euro.
Via: Slashphone