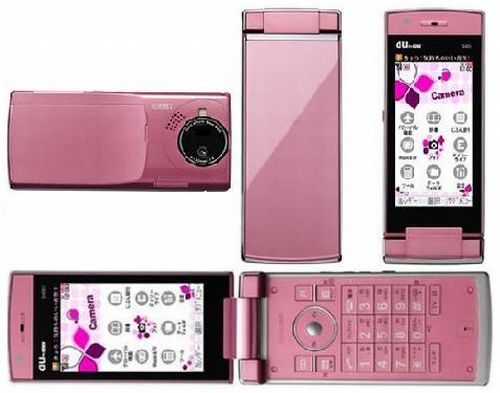 Replete with the all-new Gossip feature, here comes the Sharp SH001 from KDDi telecom. This characteristic ensures crystal clear communication amid deafening environs owing to noise-canceling. Available in white, pink and black, this clamshell offers a 8.1megapixel camera (ISO range up to 2500) with AF, ProPix and Face recognition, Easy Nabi walk, music download service and E-wallet.
Technical Specifications: A 3″ ASV WVGA LCD screen, 740 MB of internal memory, microSD card slot for up to 2GB cards, Bluetooth and Infrared connectivity, e-mail capability and a built-in dictionary. This handset weighs 124g and the dimensions read 48×11×16.6mm.
Pricing & Availability: Japan might receive SH001 later this year for $450 only. So, stay tuned!
Via: SlipperyBrick