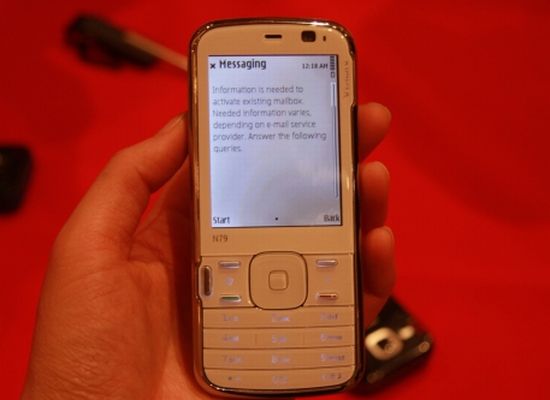 Do not even think that Nokia 79 will have any similarity with Nokia N96! Saying that, however, Nokia N79 is a decent candybar handset with great multimedia features. This sleek and sexy cellphone comes complete with chrome and sleek curves. I like its en suite AGPS technology & Nokia maps software that enable instant navigation. You get an all-embracing POI database too, so that you never fail to spot cinemas, clubs/bars or even cash points around you. Not to miss; it has Polar Bluetooth WearLink heart rate belt. Want to know what that is? Well, check out the video after the jump for a better idea:
Technical Specifications: A 2.4 inch QVGA screen, a 5MP camera with the dual LED flash, FM transmitter, a 4GB microSDHC memory card, 50MB of internal memory, 3G (HSDPA) connectivity, Wi-Fi and intelligent Xpress-On covers.
Pricing & Availability: Priced at 375 Euros or US $492, the Nokia N79 Active is available here.
Via: MobileWhack