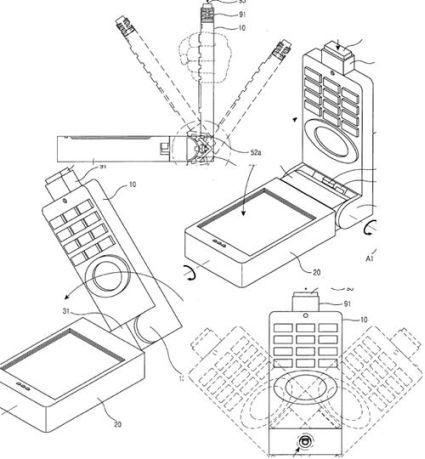 After analyzing different barriers that hinder gaming playability on cellphones, Samsung has unveiled a new cellphone patent that describes dual touchscreen to facilitate gaming applications.
The basic application of this patent is its joystick gear for mobile terminal offering an exciting approach to the control of mobile games.
The lower part of this clamshell cell phone spins to form a joystick and to capture 3D movements of a joystick to turn them into the game control signals it uses multiple magnets and Hall effect integrated circuits technology.
Via: Unwiredview