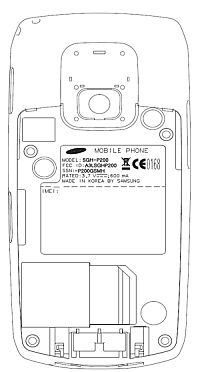 The picture above is a label diagram of the world's first UMA (Unlicensed Mobile Access) phone, SGH-P200 that is eventually going to be officially launched by Samsung.
It would enable VoiP services at a high speed, both through WLAN and mobile telecommunication networks.
The SGH-P200 features 1.3Mpix camera, camcorder, MMS, MP3 and file viewer. I will be back with the pricing and availability of SGH-P200 as soon as it hits the market after getting FCC approval.
Via: Dailytech